During my first pregnancy, I was surprised by how few brick-and-mortar stores in my area had a maternity section. I had been given hand-me-downs from stores like Old Navy, Gap, and H&M, but when I went to their stores looking to purchase a few inexpensive items to add to my collection, there was no maternity section available. Of course, all the stores I visited sold maternity clothes online, but I was not sure what sizes to get for my changing body. I was also not too impressed with the prices I was finding online. It seemed my only option was to pay retail price at Motherhood Maternity. My searching did finally pay off, and I would like to share a few of my favorite places to buy maternity clothes at a good price.
Ross
I enjoy shopping for clothing at discount retailers like Marshalls, T.J. Maxx, and Ross. Of the three, only Ross offers a maternity section (at least in my area). The best part about the maternity section at Ross is the prices. You can find maternity staples like leggings, skinny jeans, tank tops, and nursing bras for prices ranging from around $5 to $15 apiece. You will also find stylish tops and dresses. Styles vary depending on the season, so check back in as your pregnancy progresses. I bought a pair of very comfortable maternity leggings for only $4.99 and a tank top to go with it at the same price. With these two staples, I plan to extend my normal wardrobe by wearing those loose sweaters and dresses a bit longer.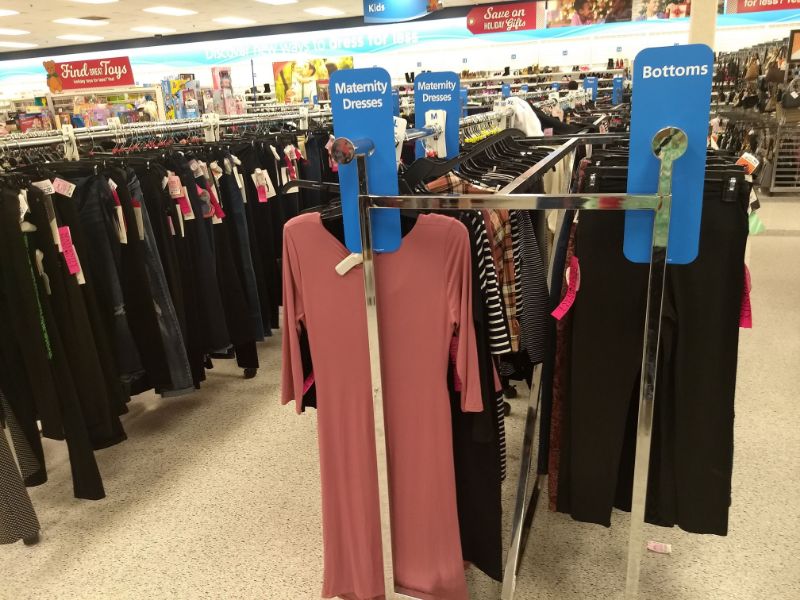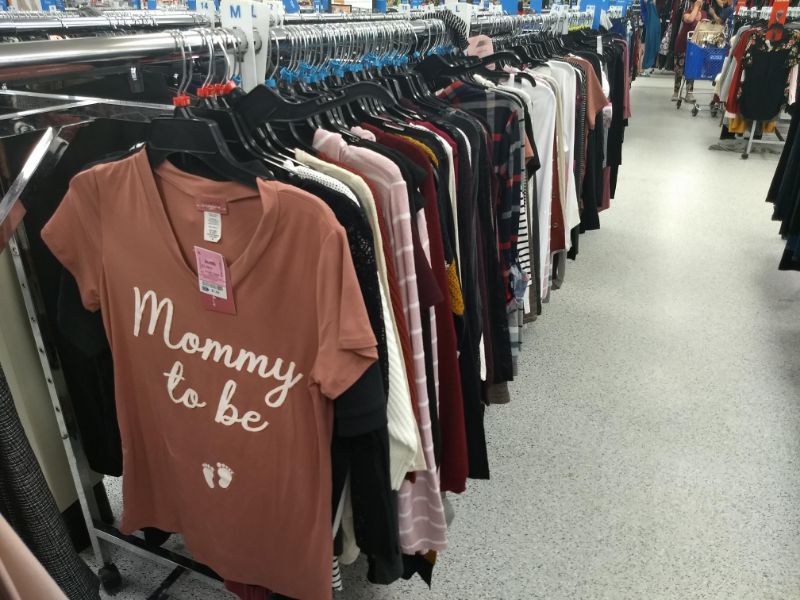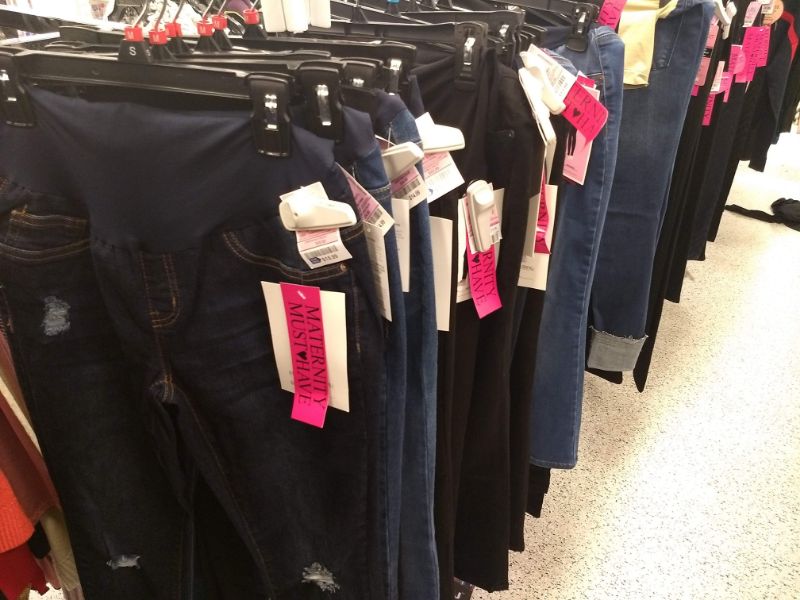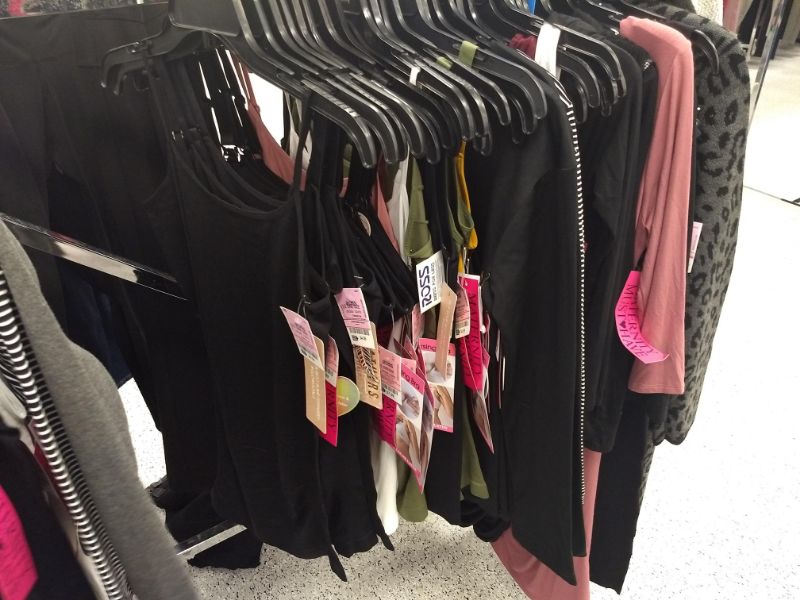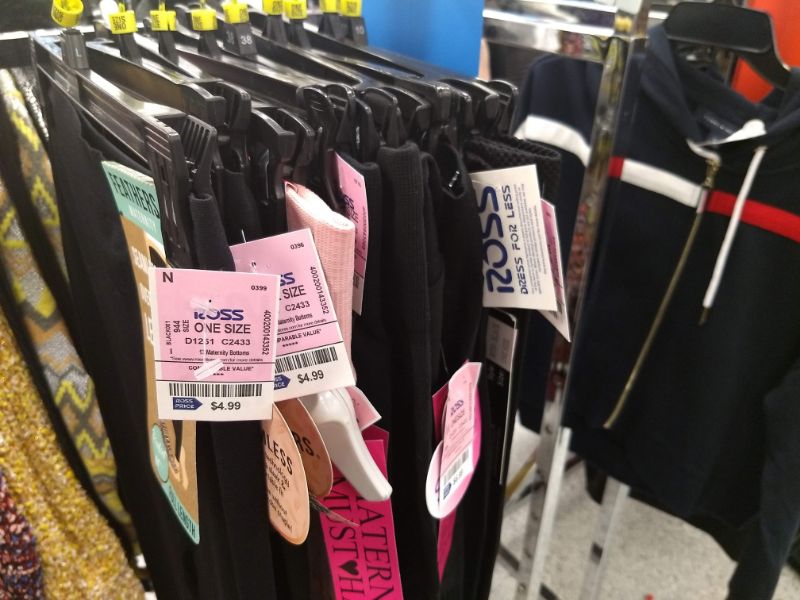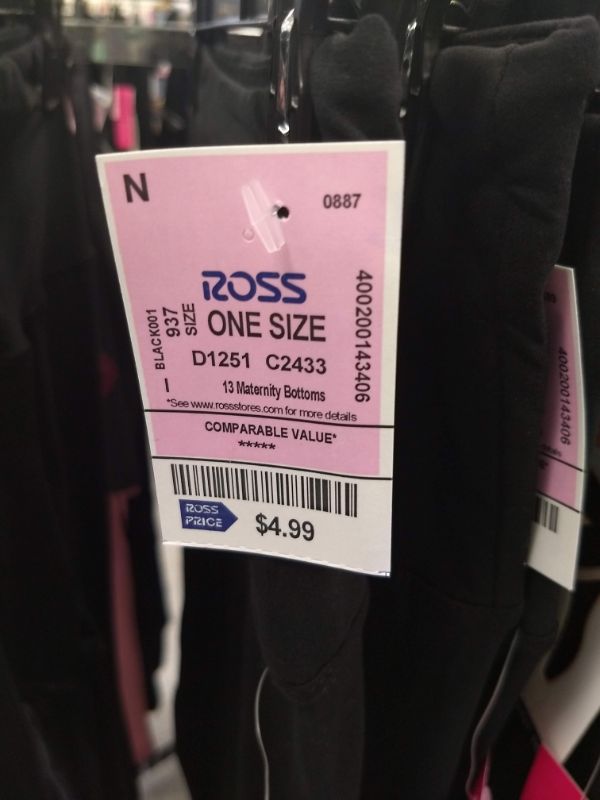 Burlington Coat Factory
Like Ross, Burlington offers discount prices on maternity staples. I purchased several maternity and nursing bras at Burlington Coat Factory at a much better price than I was finding online. Unlike Ross, Burlington also offers maternity clothes online if you are looking for good deals and willing to risk making returns if you don't like the way something fits.
While you're there, it is worth checking out the baby section. I have found great prices on all kinds of baby items ranging from clothes, to toys, to sippy cups. It's a great place to go after your baby shower to fill in the missing pieces without paying retail price. They even have big items like cribs and car seats.
Thrift Stores
It's always great to get maternity hand-me-downs from friends and family, but you may not know anyone willing to let go of their maternity collection just yet. Thrift stores offer the next best thing. You can benefit when other women clean out their closets and donate their maternity clothes to local thrift stores. You are likely to find pieces in great condition because maternity clothes are only worn for a short amount of time. Not all thrift stores will have a specified maternity section, but you are likely to find maternity pieces mixed in the racks with a little searching. Paying the thrift store prices will make the extra effort worth it.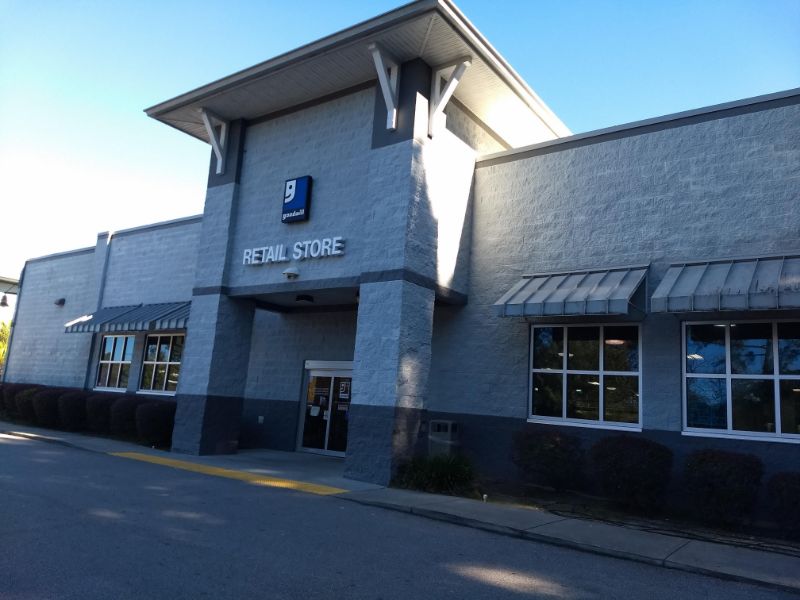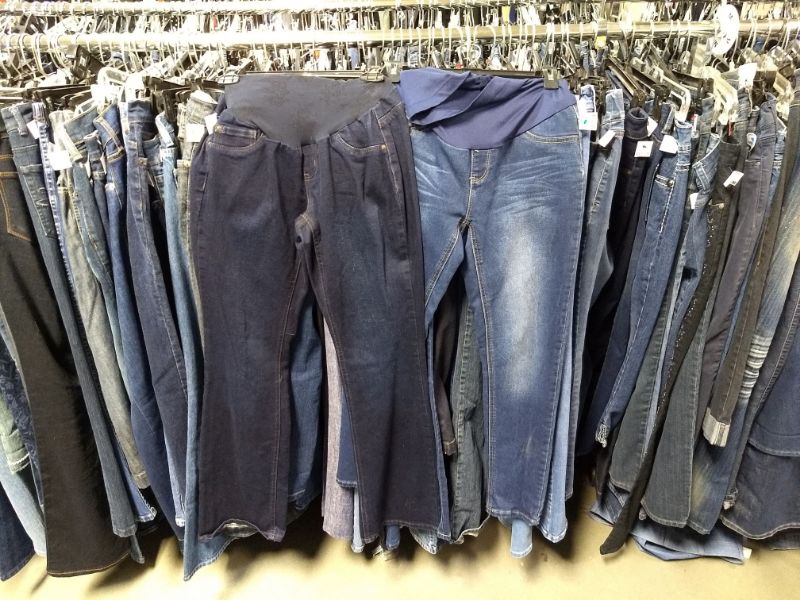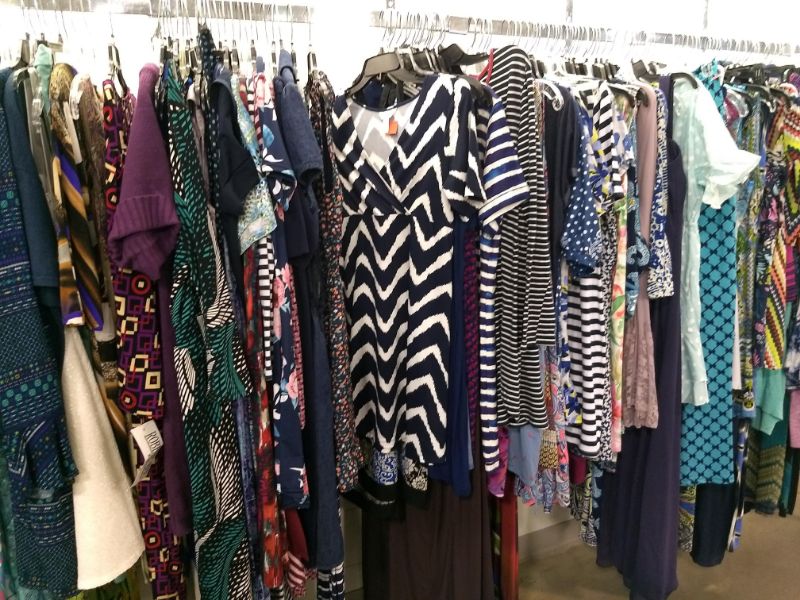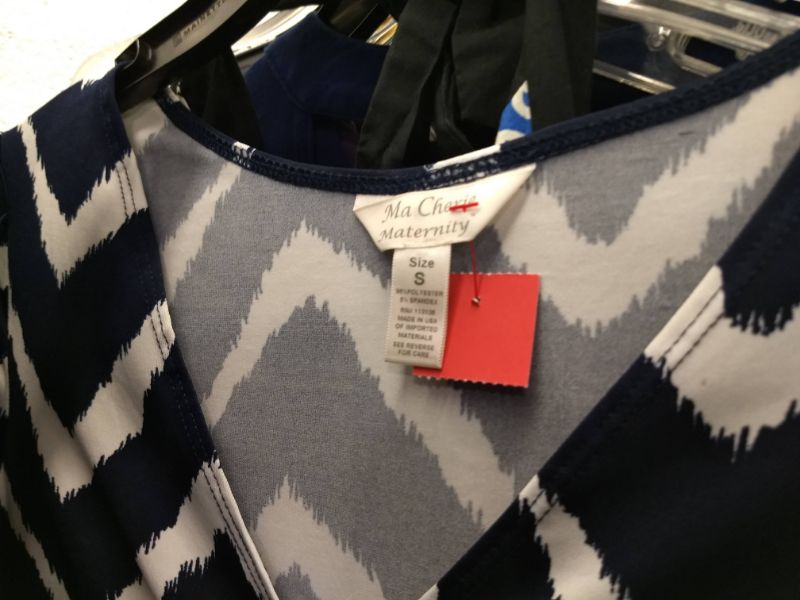 https://cheapsimpleliving.com/post/cheap-maternity-clothes
Affordable maternity clothes can be hard to find. Let us tell you from experience where you can find a good selection of maternity clothing at bargain prices.
Cheap Simple Living