There's a magical time that only comes just once per year. That's right, it's gardening season. And there's no better place to get deals on your spring planting supplies than Dollar Tree. But you better hurry, because once these items are gone, they may not be restocked until next year!
Pretty much everything Dollar Tree offers in its gardening section is an awesome deal. First and foremost are the seed packets. Since a typical packet of seeds at Walmart or a hardware store would cost you upwards of $1.79 or more, it would be a great deal if Dollar Tree just offered their seed packets for their famous $1 price point. But no, Dollar Tree's seed packets are just 25 cents each! For just a quarter a packet, it's hard to go wrong.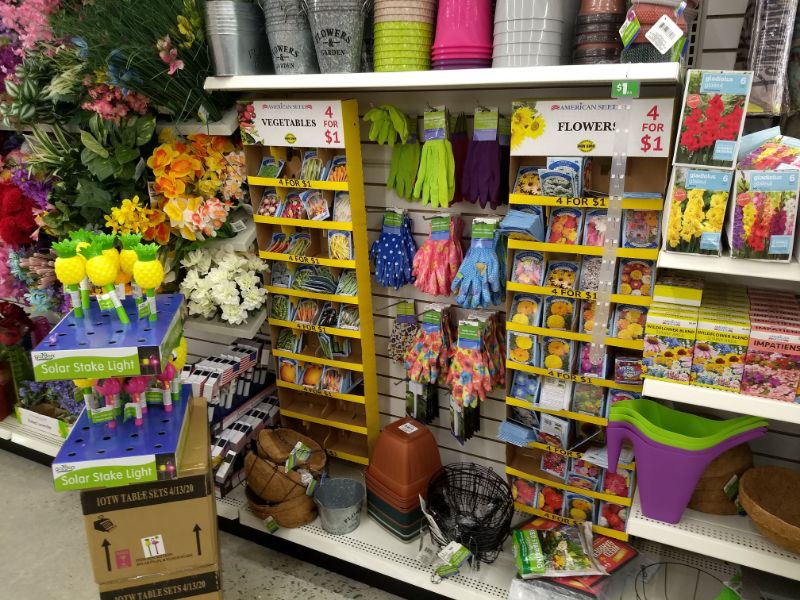 Dollar Tree's seed packets are great for when you just want to plant a few seeds in a row or a patio garden, or just to see how well a particular type of plant will grow in your garden before planting a whole bunch. And they have a decent variety of seeds too. Among the vegetable seeds you're sure to find staples like green beans, lettuce, peas, carrots, and onions, and among the flowers you'll find favorites like marigolds, pansies, and daisies. Even better, all their seeds are non-GMO. You can also find boxes of wildflower seed mixes to plant in your garden, as well as a few types of flower bulbs.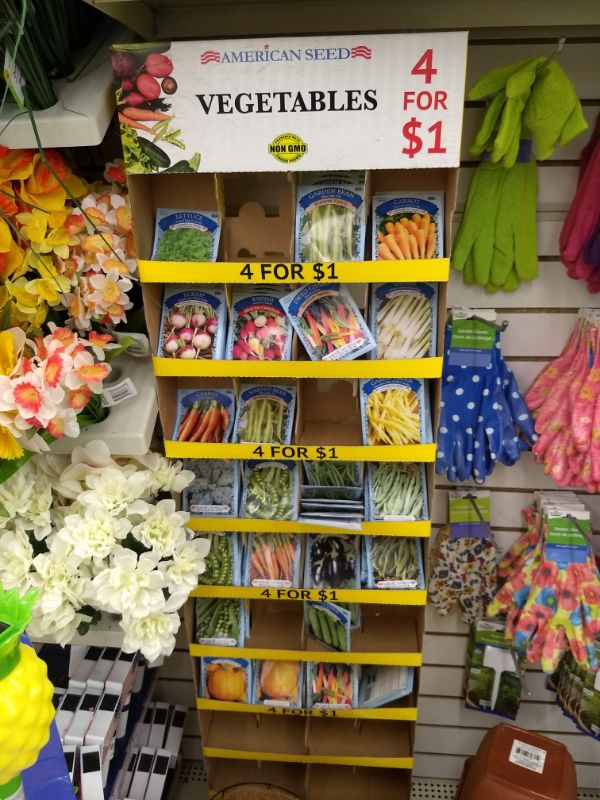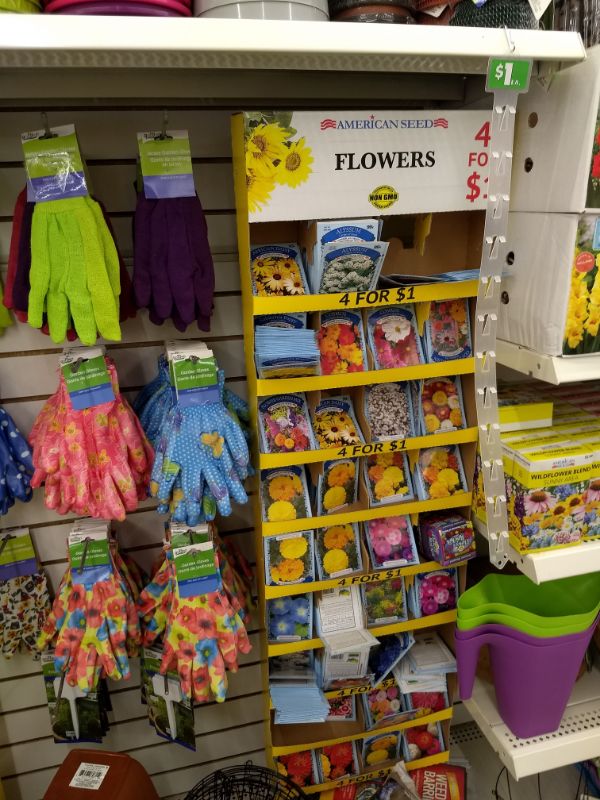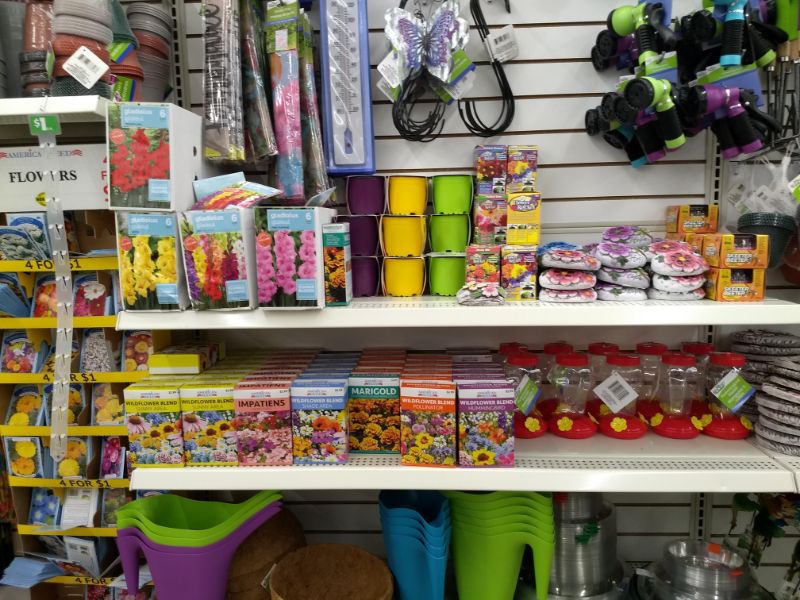 Most of Dollar Tree's other gardening supplies would easily cost you at least $5 at other stores. Gardening gloves, hummingbird feeders, hose nozzles, trowels, shovels, watering cans, pruning shears, and hanging baskets are all amazing bargains at just $1. You can also find a good selection of plastic and clay flowerpots, which in our experience are always overpriced at hardware stores and are a steal for just $1.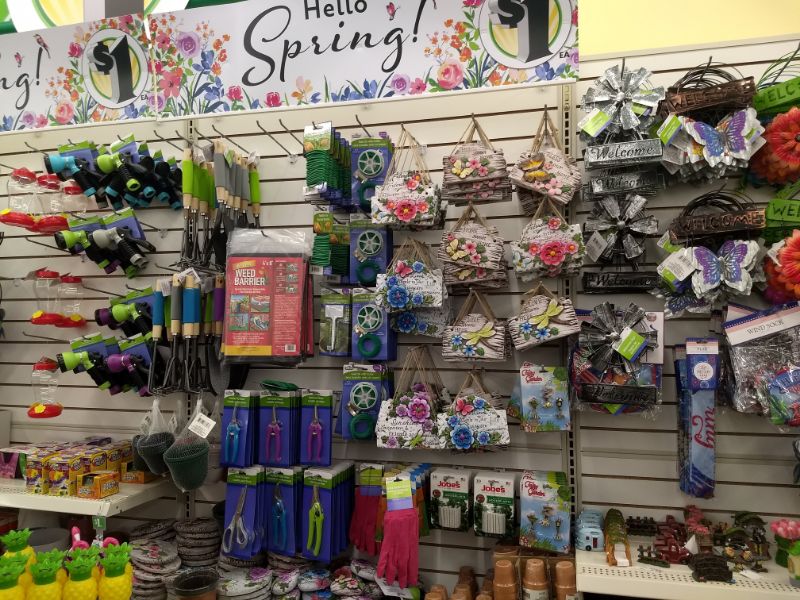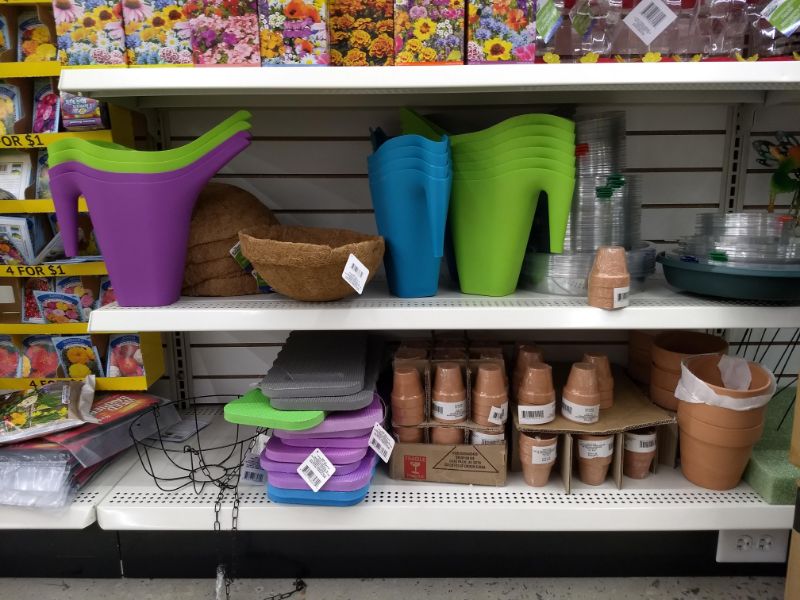 You can even find 2-pound bags of potting soil, the perfect size to fill one or two flowerpots.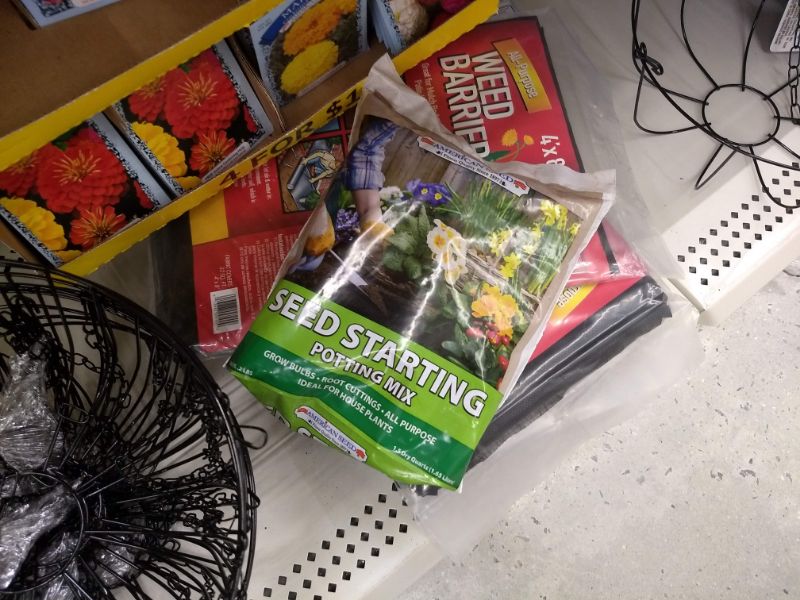 And if you want to decorate your garden, there's also always a fun selection of decorative figurines, welcome signs, and solar-powered stake lights.
If you see these gardening bargains at your local Dollar Tree, stock up on enough supplies to last you through the year. Before long, summer will be here and it'll be time for Dollar Tree to bring out the beach toys, grilling equipment, and Fourth of July decorations. If you wait too long, you'll miss your chance for the year to snag these great deals!
https://cheapsimpleliving.com/post/dollar-tree-gardening-supplies
Dollar Tree has awesome deals on gardening supplies for starting your spring vegetable or flower garden. Check out their seed packets for just 25 cents each!
Cheap Simple Living