If you're starting a new blog, you may be looking for ways to gain exposure and drive traffic to your new website. One method that many bloggers use is publishing their content on Medium. Medium is a large online publishing platform that makes it very easy to create a free account and publish articles. And because you can categorize and tag your posts, it can sometimes be easier for readers to find your posts on Medium than on your main website, particularly if your website is new and still being indexed by search engines.
Under certain circumstances, however, it may not be wise to share your content on Medium. After all, if you're monetizing your blog, you only make money when users interact with your own website, not your content on Medium. So when is it wise to republish your content on Medium?
You should only publish your content on Medium insofar as it benefits your primary website. If you're having trouble getting readers to find your website in the first place, then posting some content on Medium can be a worthwhile avenue towards building your brand, much like building up your social media presence and guest blogging on other authoritative blogs. Readers may find your posts on Medium and, if they like what they read, they might read your bio or follow some links in your post and click into your blog.
But after your blog grows and you see that your posts on Medium are attracting web traffic that isn't converting into visitors on your main website, it may be time to unpublish your Medium posts. You don't want your presence on Medium to cannibalize your monetized blog and prevent readers from finding your main website.
One other thing to consider is Google's problem with duplicate content. Google doesn't want to list the same content more than once in its search results, because repeats of the same article do not constitute a good sampling of information that users tend to want. When duplicate content is published on multiple websites, Google has to choose which one website to include in its search results. Because Medium is such a large website, if the sister duplicate posts are not set up correctly, your smaller website might lose out. (Plus, in some cases, if too much duplicate content is detected on your website, Google may issue your blog a manual penalty, suspecting that you've stolen content to try to game the algorithm.) For this reason, you should never simply copy and paste your content from your blog into Medium.
The good news is that Medium offers a tool that makes it easy for your Medium articles to coexist peacefully with your primary blog posts by using the rel="canonical" tag. This HTML tag, placed in the page header, tells Google which url should be considered the authoritative source for the page's content. Medium lets you import your content directly from your blog and implement the tag that tells Google and other search engines that the true origins of the article come from your external domain. Here is how to properly republish your blog posts on Medium.
How to Properly Re-Share your Blog Posts on Medium
After you've created your Medium publisher account, you can click on your profile picture in the top right menu and click "Stories" in the dropdown menu. (Do not click New Story, because that takes you to the editor where you can type in your article directly, which you will not be doing for republishing.)
Under "Your Stories", you will see two buttons in the top right of the page. Click "Import a Story."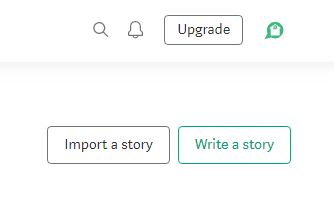 You will be taken to a page titled "See Your Story on Medium." Paste the link to the article you would like to republish from your main blog into the textbox and click "Import." When you see the following confirmation screen, click "See Your Story."
You will then be taken to the post editor with your article automatically imported from your blog. Take some time to make sure all your content was imported correctly. Sometimes extra text from around the body content gets brought in, which you can remove before you publish. Note that when you import external content with this method, Medium automatically adds an "Originally published at" link at the bottom of the article.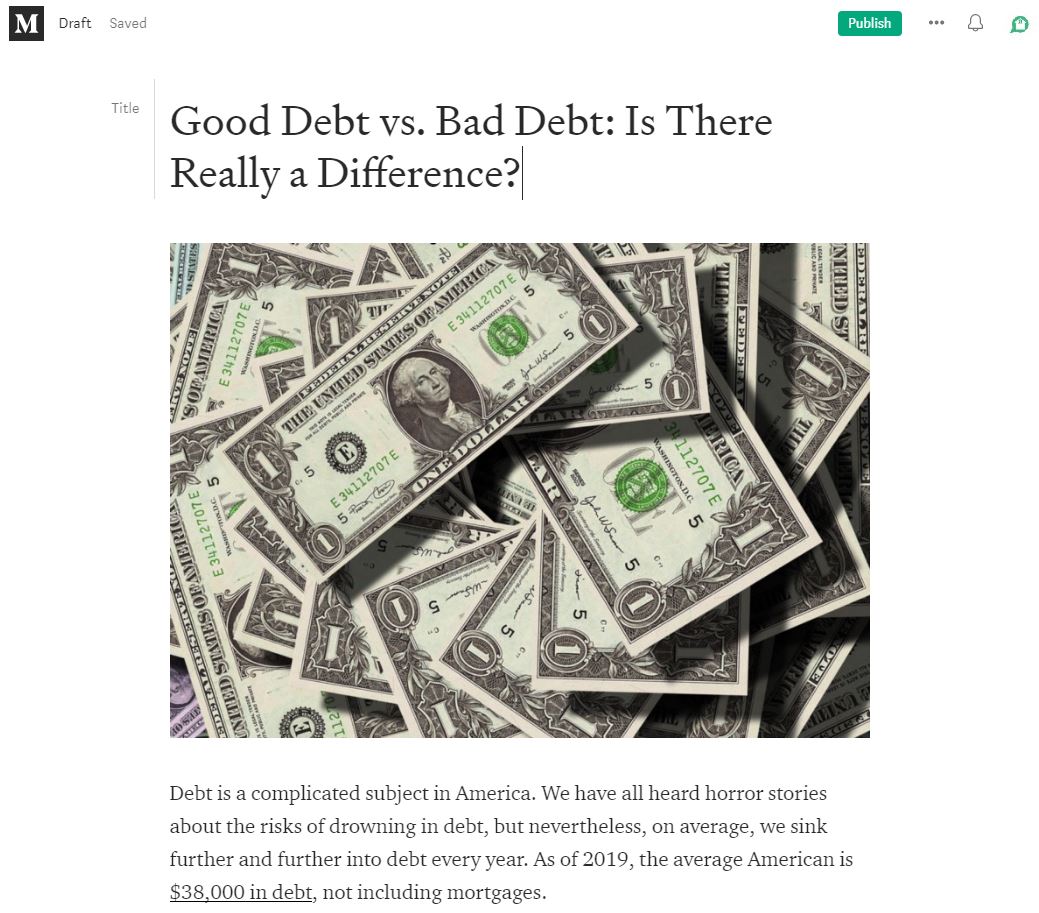 Before you publish, you'll want to make sure the rel="canonical" link will be set up properly. In the top right menu under the ellipsis (…) button, click "More Settings." Scroll down and open the Advanced Settings menu. You should see a "Customize Canonical Link" subsection with the "This story was originally published elsewhere" checkbox already checked. You should also see your original blog post's url already filled in. If these settings are not already prefilled, go ahead and update them.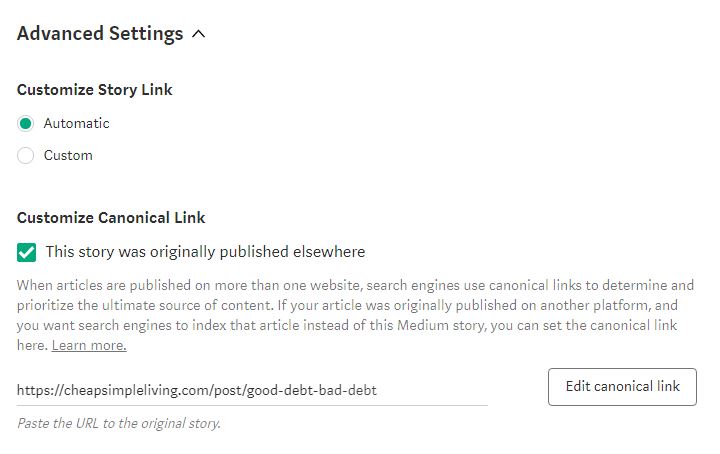 When you are ready to publish, click "Back to Editor" in the top right menu, and when you're back on the editor, click "Publish". On the confirmation screen, enter up to five tags that pertain to your content, to make it more searchable on Medium. Selecting the right tags can make it easier for Medium to recommend your post on posts covering similar topics. Then click the final "Publish" button, and your Medium article will go live.
Once you see your live article, you can view the page's HTML to confirm the rel="canonical" tag was implemented properly. If you're using Chrome, hit Ctrl+U. Hit Ctrl+F to search the HTML, and within the minified HTML you should see the rel="canonical" attribute within a tag containing your blog post's url on from your main website.

This special tag will tell Google that the page's content has come from a separate authoritative source and that the copied page should not be given primary consideration in search engine rankings.
https://cheapsimpleliving.com/post/republish-blog-posts-medium
Medium is a great way to share your content, but should you use it to reshare your blog posts? Here's when and how you should republish your blog articles on Medium.
Cheap Simple Living