This article was contributed by TVStationsNearMe.com.
This year, for the first time in 54 years, It's the Great Pumpkin, Charlie Brown! did not air on network TV. Featuring Snoopy, Charlie Brown, Linus, and Lucy waiting up all night for the Great Pumpkin, this Peanuts Halloween TV special had aired on local broadcast TV every year since 1966 – from 1966 to 1999 on CBS and 2000 to 2019 on ABC. But in 2020, sadly, the special couldn't be found on the airwaves.
That's because, as of this year, Apple has bought all the rights to the entire Peanuts library for Apple TV+, its new $4.99/month paid streaming service. Apple plans to become the "home for all things Peanuts," including all the beloved classic TV specials and some new original series and specials like Snoopy in Space and new Mother's Day, Earth Day, and New Year's Eve specials featuring Snoopy, Charlie Brown, and all their friends.
However, that meant that in order to enjoy the Charlie Brown holiday specials that had become annual traditions in millions of American households, you now had to subscribe to Apple TV+. Naturally, many folks weren't happy.
Apple probably realized that shutting pieces of Americana behind a paywall wasn't the best PR move, so this past week they announced that they would be partnering with PBS to air A Charlie Brown Thanksgiving and A Charlie Brown Christmas on local PBS and PBS Kids stations nationwide, completely commercial-free. You'll also be able to stream these Thanksgiving and Christmas specials for free on Apple TV without a subscription for a limited time.
To carry on the tradition of watching A Charlie Brown Thanksgiving on TV, you can tune in to your local PBS or PBS Kids station on Sunday, November 22, at 7:30pm local time. A Charlie Brown Christmas will air on PBS and PBS Kids on Sunday, December 13, at 7:30pm local time. If you don't regularly watch PBS, you can find your local PBS channel on TVStationsNearMe.com.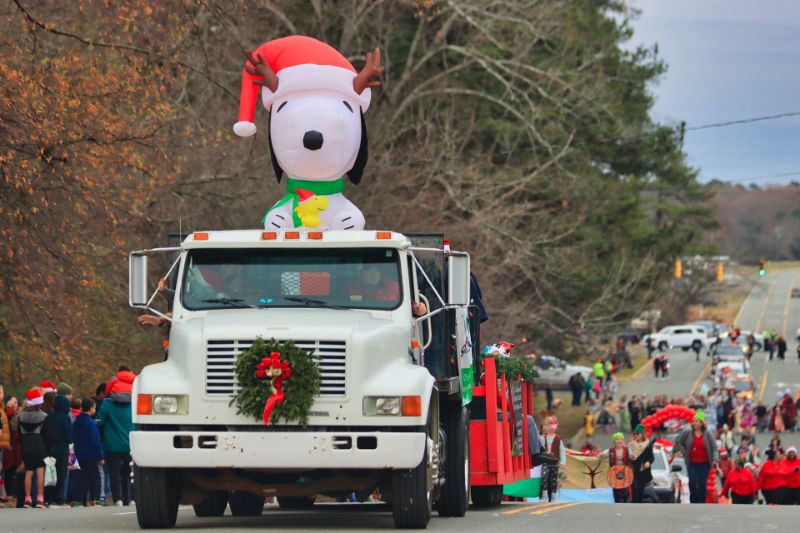 If you're willing to download the Apple TV app, you will have a wider time window in which to enjoy these specials. You can stream A Charlie Brown Thanksgiving for free from November 25 to 27 and A Charlie Brown Christmas from December 11 to 13.
Apple's partnership with PBS is great news for Peanuts fans. PBS broadcasts can be picked up in nearly all corners of the United States, presumably in many places not served by CBS and ABC affiliates. So perhaps, this year, more Americans will be able to enjoy these holiday classics for free than ever before. Plus, for the first time, they'll air completely without commercials! So mark your calendars for November 21 to watch the Peanuts gang gather for Thanksgiving, and then for December 13 to enjoy this 55th anniversary of our country coming together to watch Charlie Brown pick up his little Christmas tree and Linus explain the true meaning of Christmas.
This article was contributed by TVStationsNearMe.com.
https://cheapsimpleliving.com/post/charlie-brown-christmas-free-on-pbs
After Peanuts fans were disappointed to miss the Great Pumpkin on TV this year, Apple will be partnering with PBS stations nationwide to broadcast A Charlie Brown Thanksgiving and A Charlie Brown Christmas.
Cheap Simple Living