Have you ever needed to buy something urgently but knew that the price would be so much better if you ordered it online? Wouldn't it be great if you could combine the low prices you can find online with the convenience of picking something up right now at a local store?
PetSmart has actually combined the best of both worlds with their In-Store Pickup program. When you search for products at PetSmart.com, you will notice that many of their list prices are competitive with Amazon and pet supply e-commerce giants like PetMountain and Chewy. The prices listed on their website are indeed often lower than the retail prices you would find on the shelves at a local PetSmart store.
If you buy a product through In-Store Pickup, you get to pay the cheaper online list price but pick up your item within an hour or two at a store near you. From the PetSmart website, you just click Buy & Pickup (screenshot below), pick your preferred store, and checkout online. Within an hour or two, you will get an email saying your item is ready to be picked up. Then you can just go to your local store, tell the cashier you have an In-Store Pickup order, and he/she will bring it out to you. So you get the best of both worlds – you get to pay a low online price but acquire your item that same day just as if you had walked into a store and bought it.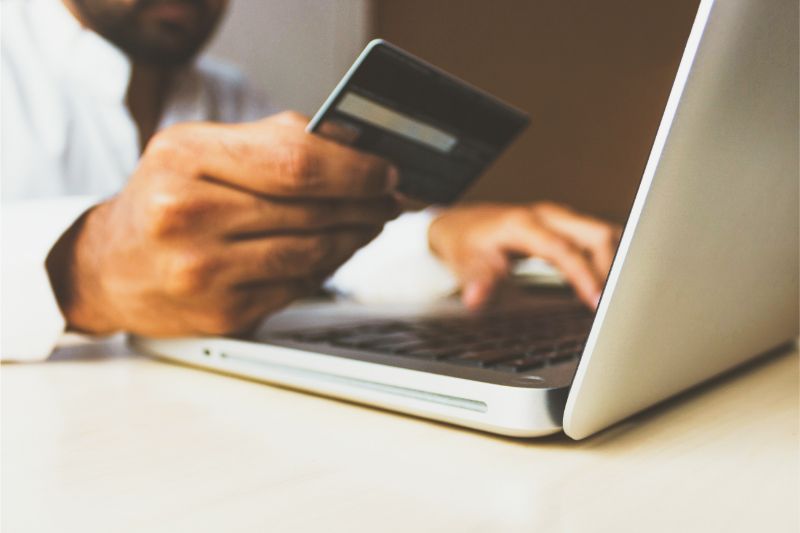 Real World Example
To illustrate how In-Store Pickup works and how it can save you time and money, imagine you needed this API brand freshwater aquarium water testing kit. If you simply walked into a PetSmart store and picked up this product off the shelf, you'd be looking at a retail price of around $35.99.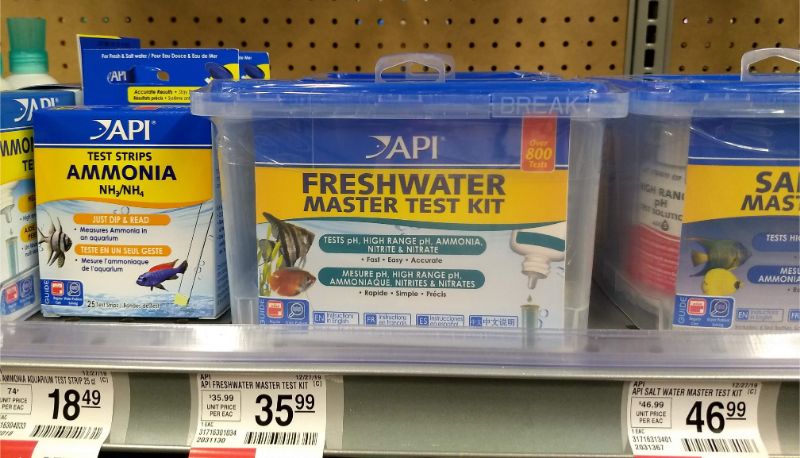 But if you did your due diligence and did some online price comparison, you'd find that Amazon, PetMountain, and Chewy (which is actually now owned by PetSmart) all list this product in the $22 range. Unless you needed the item right now, it would make financial sense to pay the lower online price and wait for it to be shipped to your house.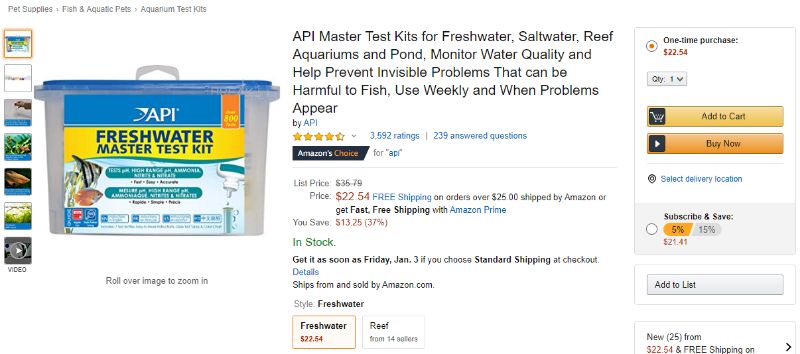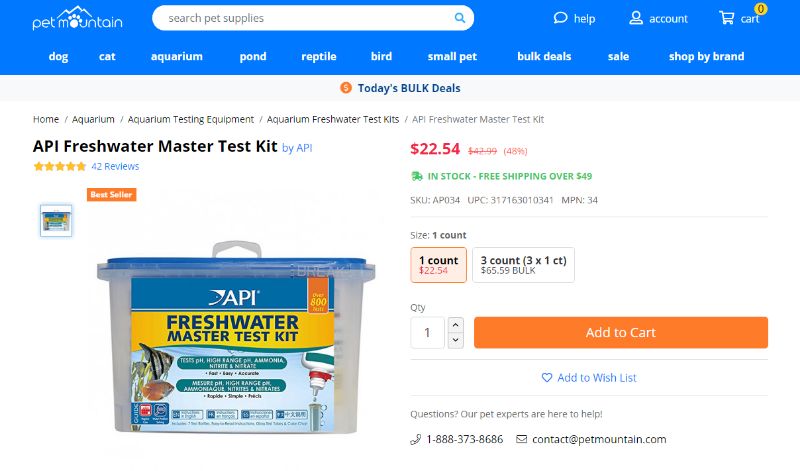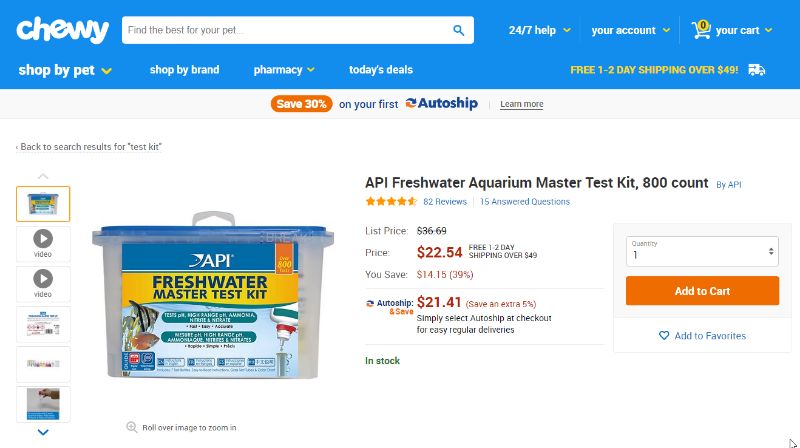 But if you went to PetSmart.com, you would see the item listed as "buy online, pick up in-store" for $22.59 (at the time of this writing), in line with the online marketplace prices. With In-Store Pickup, you could pay the online going rate and pick up the item in store in just a couple hours. You get a great price and don't have to wait for delivery. It's a win-win. Plus, sometimes PetSmart runs 5% off specials on In-Store Pickup purchases, making the deal even sweeter.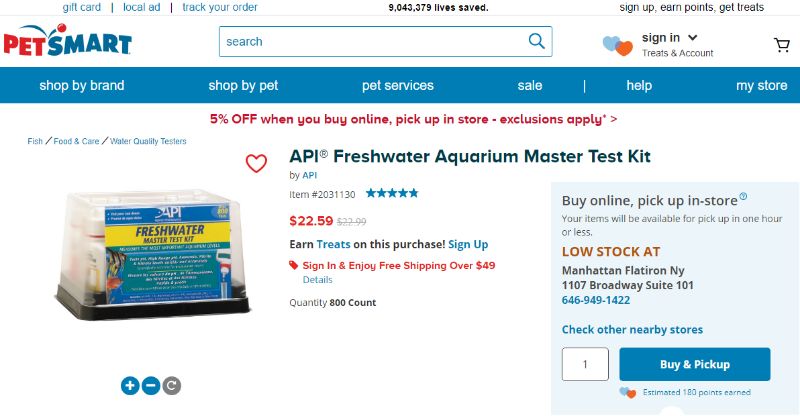 As an added bonus, if you need to return an item, instead of going through the hassle of repackaging the item and shipping it back, you can just return it to your local PetSmart store. Note that if you pay online with a third-party payment service like PayPal or Google Wallet, you'll receive store credit for your return. If you think there's a possibility you might need to return an item, you may want to pay with your credit card directly.
Price Discrimination
PetSmart's pricing strategy revolves around "price discrimination," the economics concept surrounding the various ways sellers try to charge customers different prices based on how much different customers are willing to pay. Think about auctions, haggling, and strategically timed sales as examples of how sellers might attempt to extract the maximum sales prices possible from different customers. Merchants often need to develop strategies for charging more to those customers willing to pay more while still attracting the large number of customers looking for a bargain.
Many shoppers who walk into PetSmart stores are willing to pay retail price for the items they need without putting any extra effort into price comparisons. But PetSmart knows that many of its shoppers are price savvy and will look online for the lowest price before simply paying retail price in the store. This seems especially true for pet owners who must purchase products like dog food and cat litter on a regular basis, making it entirely worthwhile to seek out low prices. So PetSmart knows that if they are going to sell products to those customers, they need a way to beat the online competition while still charging retail price to those customers willing to pay it to maximize their profits.
The In-Store Pickup program is PetSmart's way of saying to online shoppers, "Okay, if we HAVE to sell this item to you at this price, then go ahead and pay for it and come pick it up." After all, PetSmart already has the product you need at a store near you, so it doesn't make sense for either party to pay extra for shipping.
Have you tried PetSmart's In-Store Pickup or a similar service? Let us know on Twitter or Facebook!
https://cheapsimpleliving.com/post/petsmart-in-store-pickup
Do you love shopping online but wish you could get your items sooner? With PetSmart, you can pay online prices but pick up your items just a couple hours later!
Cheap Simple Living