You are entering the Snack Zone!
Dollar Tree is famous for its selection of snacks all for just $1.00. Any Dollar Tree you visit will have an aisle full of chips, cookies, and candy, including those great movie-size boxes of candy.
But there are some Dollar Tree stores that have an even bigger selection of snacks — Snack Zones — with multiple aisles full of snacks that you can't find at other Dollar Trees. It's a snack lover's paradise.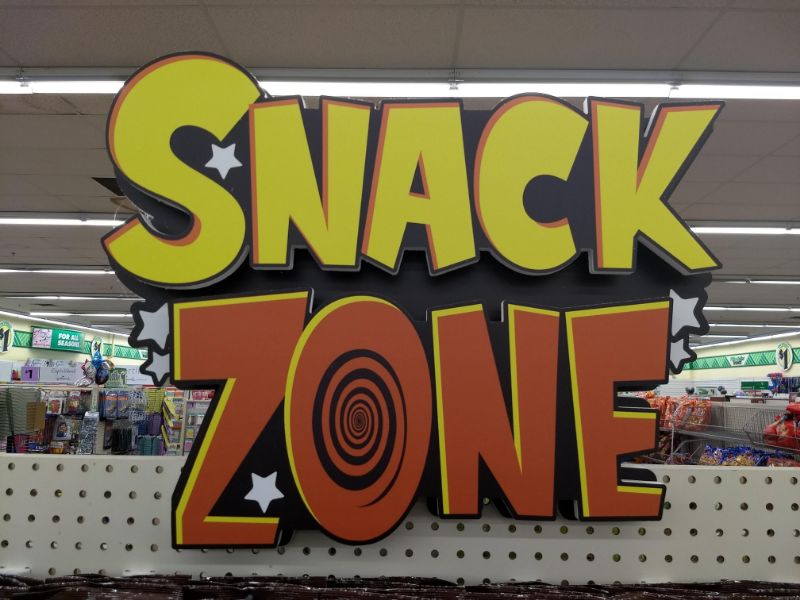 We visited a nearby town that's lucky enough to have a Snack Zone in their Dollar Tree. We were amazed by all the food offerings the Snack Zone had which we couldn't find in regular Dollar Tree stores.
The first thing we saw when entered the store was the big Snack Zone sign hanging from the ceiling, beckoning us to the food aisles. The main entrance to the store was a Snack Zone aisle full of individually wrapped snacks – Tastykakes, Clif Bars, Kellogg's cereal bars, fruit bars, and other types of pastries and treats. Normal Dollar Tree stores don't have nearly this wide of a convenience-store style selection of grab-and-go snacks.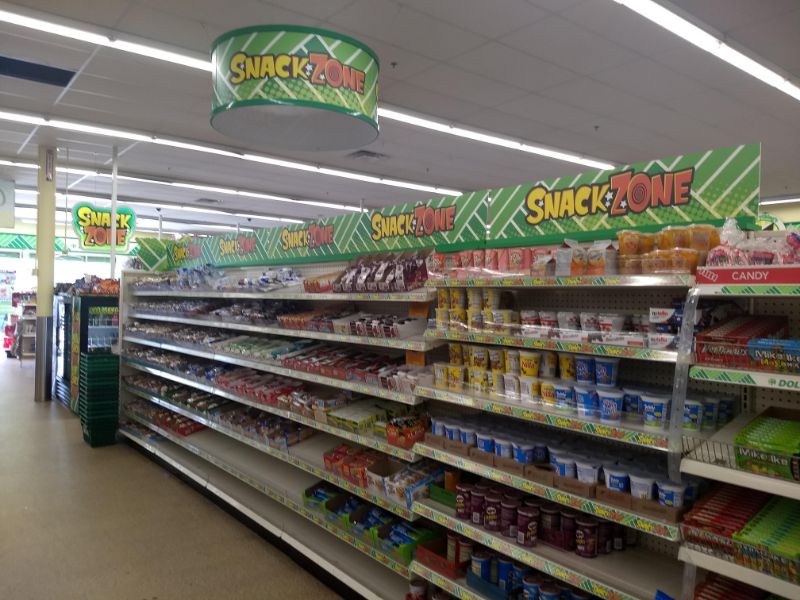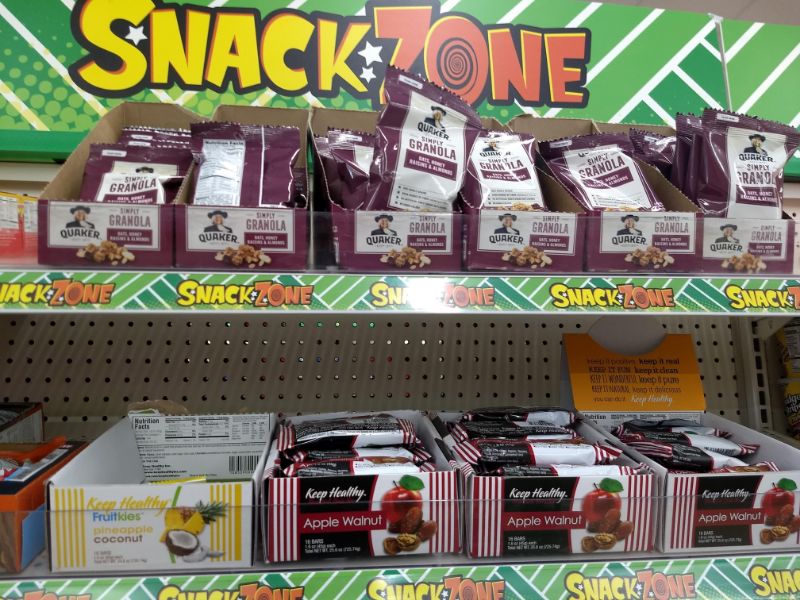 Of course, there was a full-length aisle donning the Snack Zone logo with Dollar Tree's typical selection of chips, dried fruits, jerky, and candy, including lots of 8-packs of fun size candy bars. The aisle also had bags of Cheezits, Ritz minis, Oreo minis, and other fun snacks we don't usually see at Dollar Tree.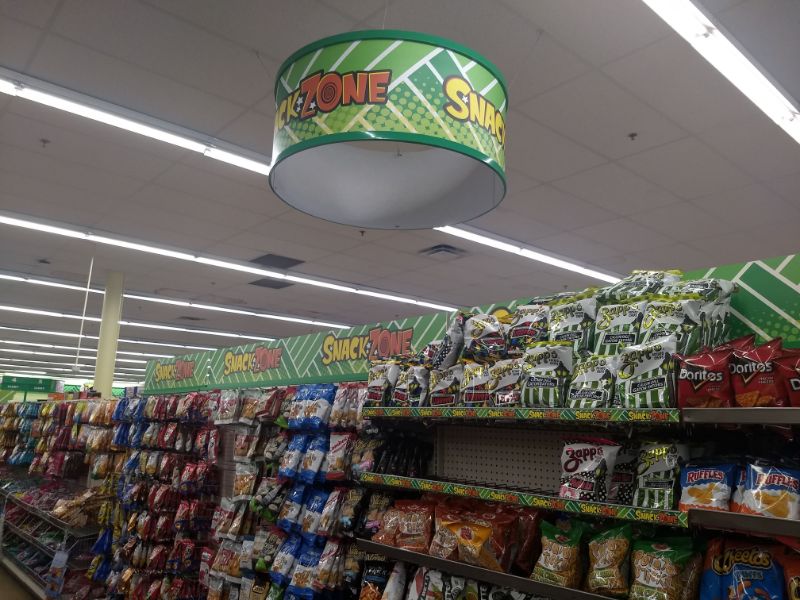 Near the front of the store were four large coolers marked Snack Zone Cold Drinks with an impressive selection of bottled drinks — juices, teas, coconut water, mineral water, Perrier, V8, Propel, chocolate milk, aloe juice, Italian soda, sparkling lemonade, and of course, any kind of soda you could want.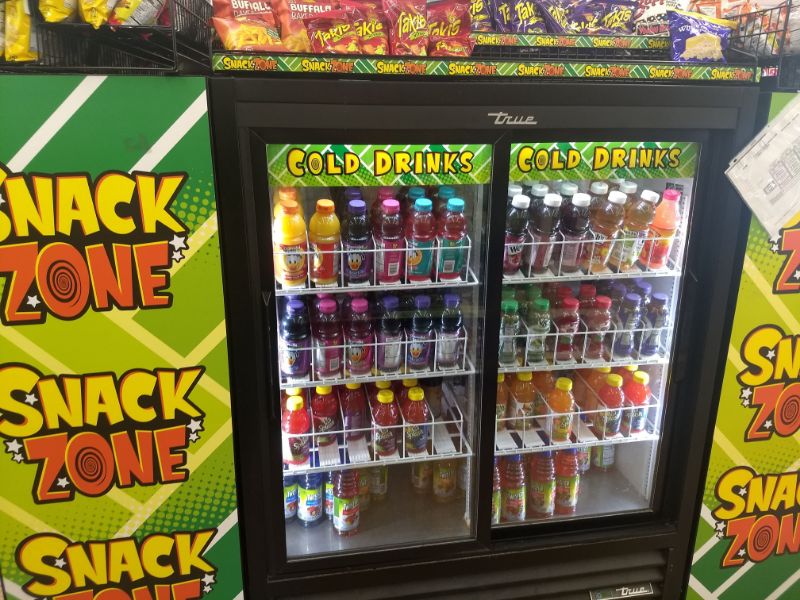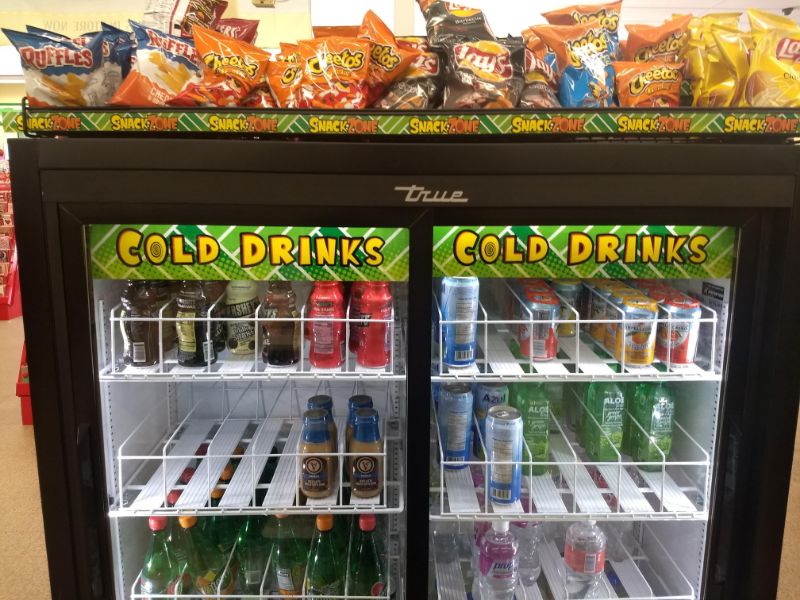 And near the checkout line was a special Snack Zone freezer full of ice cream!
We had a lot of fun visiting our nearby Snack Zone Dollar Tree, but because Snack Zones need so much room for their large inventory of snack options, you're likely to only find one at a larger Dollar Tree store. You can find Snack Zone stores near you by going to Dollar Tree's Store Locator tool on their website and filtering with the Snack Zone checkbox.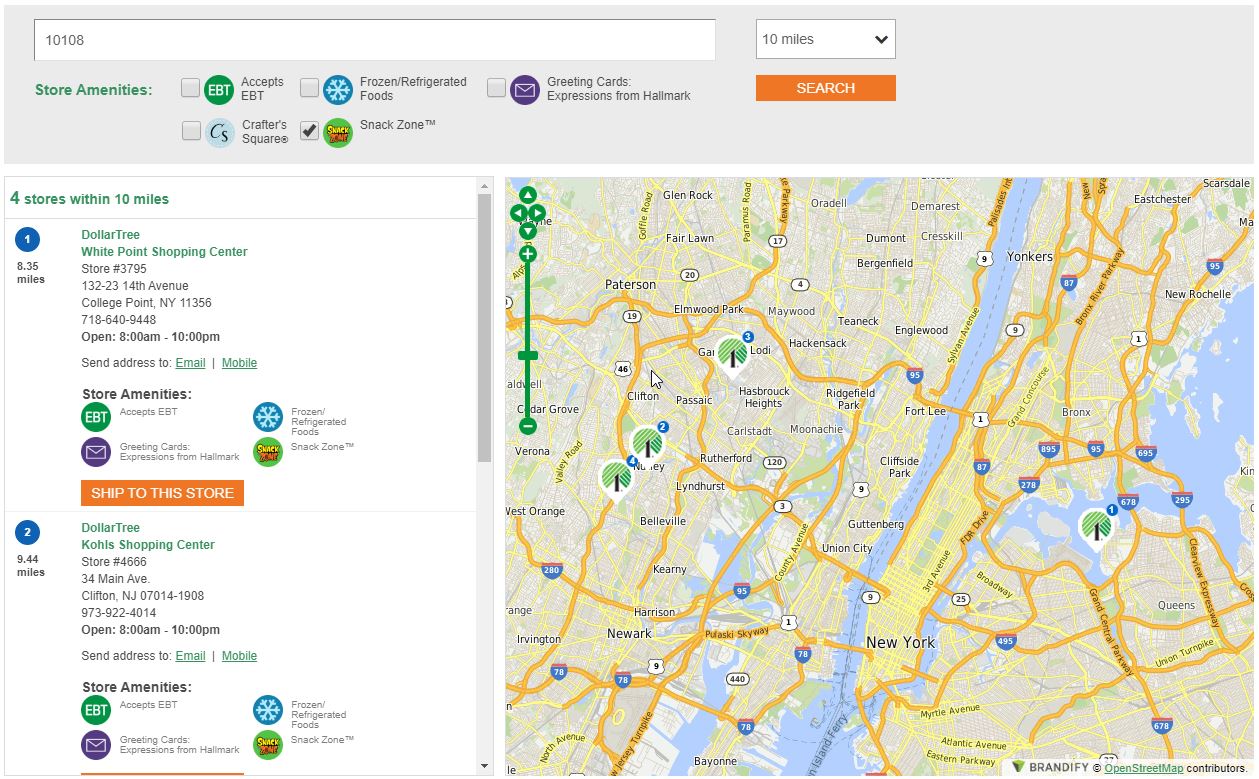 https://cheapsimpleliving.com/post/dollar-tree-snack-zone
Dollar Tree stores have great selections of snack foods for just $1.00, but did you know some Dollar Trees have Snack Zones with huge selections of snacks, drinks, and ice cream?
Cheap Simple Living