Have you ever been tasked with gathering supplies for a kids craft for Vacation Bible School, Sunday School, summer camp, or a birthday party? You know it can be hard to find all the right supplies without having to go to a craft store chain like Michaels or Hobby Lobby where you'll be stuck paying marked up retail prices of $2, $3, or more for small packages of art supplies.
Luckily for craft aficionados, Dollar Tree has recently greatly expanded is private-label line of Crafter's Square craft supplies!
Every Dollar Tree store carries at least some selection of Crafter's Square art supplies. Often near the school supplies or home décor sections, you will find an assortment of craft supplies that varies from store to store.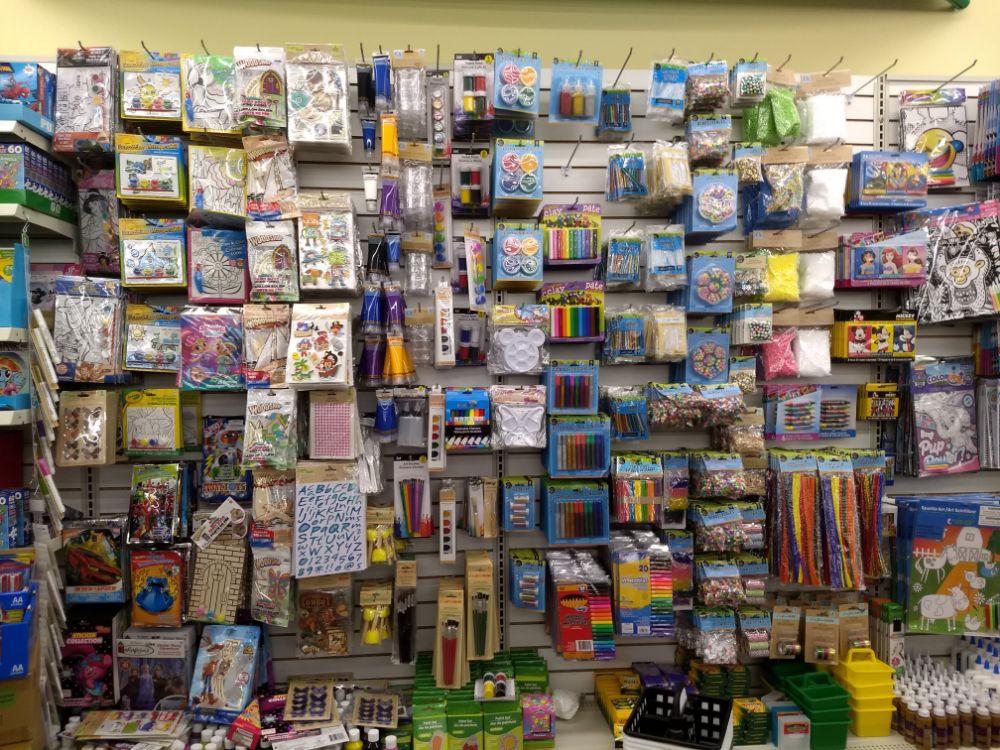 But much like Snack Zone stores, there are some larger Dollar Tree locations that carry entire aisles full of awesome craft supplies! We had to drive about an hour away to find a Crafter's Square store, but boy, was it worth it. If you need to stock up on a bunch of craft supplies, the savings make it well worth the trip!
Paints, canvases, glitter, googly eyes, sequins, foam brushes, wood pieces, paint brushes, sewing supplies, beads, virtually anything you can think of for an arts and crafts project… you can find it all on the Dollar Tree Crafter's Square aisle!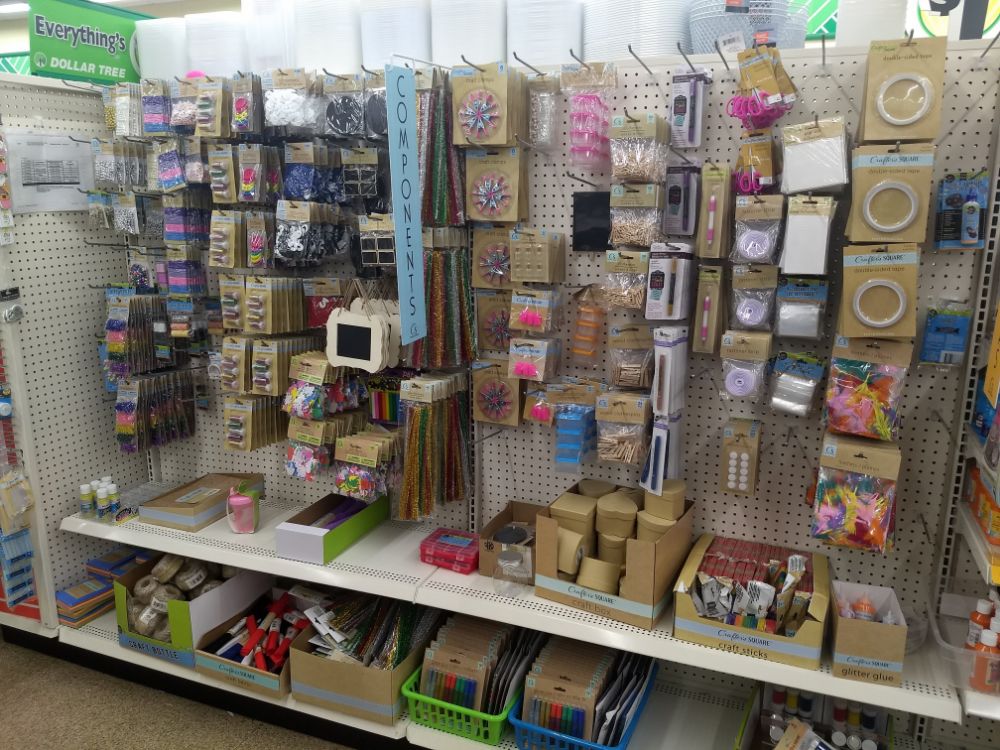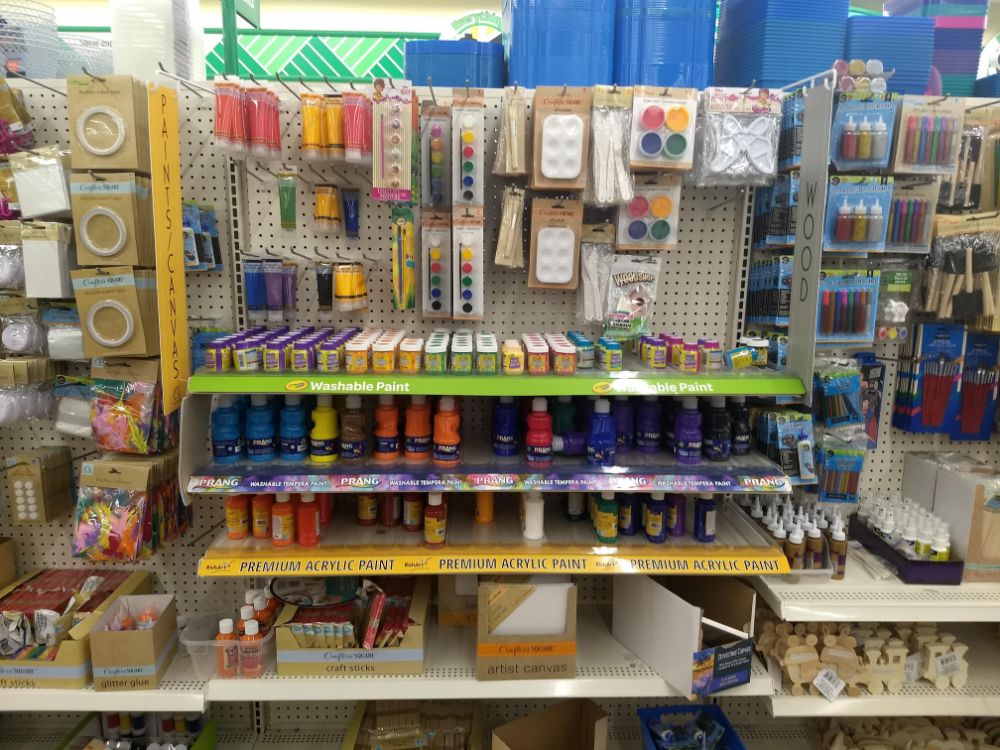 For some price comparisons… a package of pom pom puff balls costs $3.49 at Michaels and $1.99 at Hobby Lobby. A package of pipe cleaners costs $1.99 at Michaels and $2.67 at Hobby Lobby. And a package of popsicle sticks will cost you $3.99 at Michaels and $2.99 at Hobby Lobby. But at Dollar Tree, you can find all of these things for just $1 each! (Check here, here, and here!)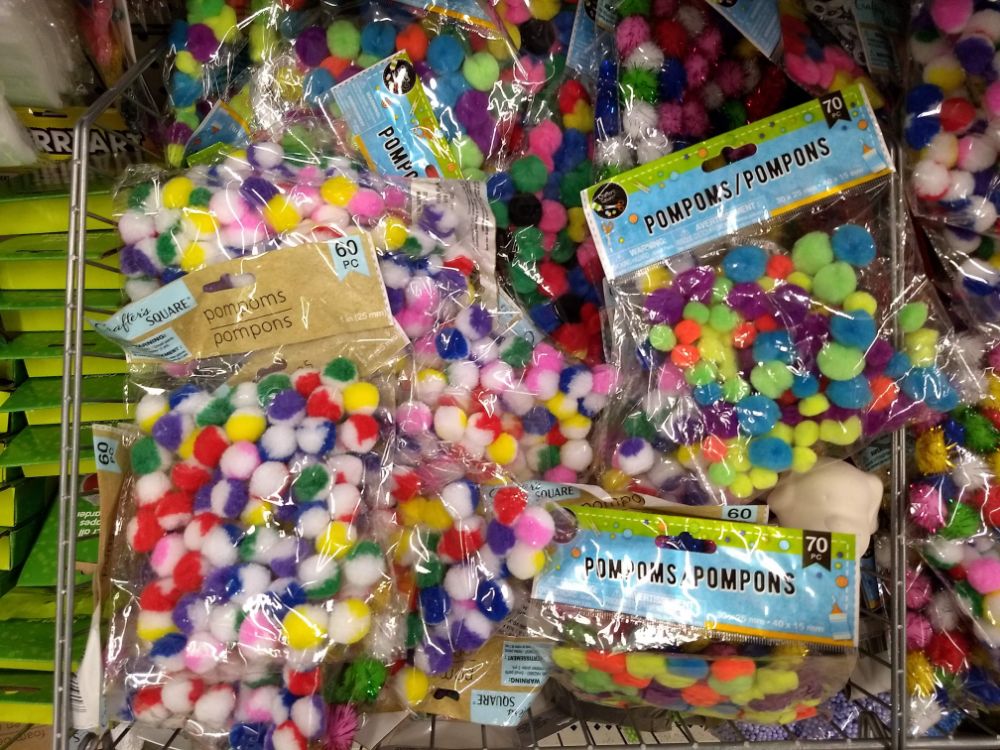 One of the best bargains at Dollar Tree is their abundance of paintable wood pieces. For just $1, you can find wooden letters, boxes, crosses, sleighs, owls, trains, cats, and other figures. You would have to pay upwards of $3 - $4 apiece at a craft store, but at Dollar Tree, you can take your pick for only $1. Those savings can really add up and save you tens of dollars if you have to gather supplies for large groups! Plus you can find plenty of 2-ounce tubes of paints and 12-piece paintbrush sets to complete the craft, all right there at Dollar Tree!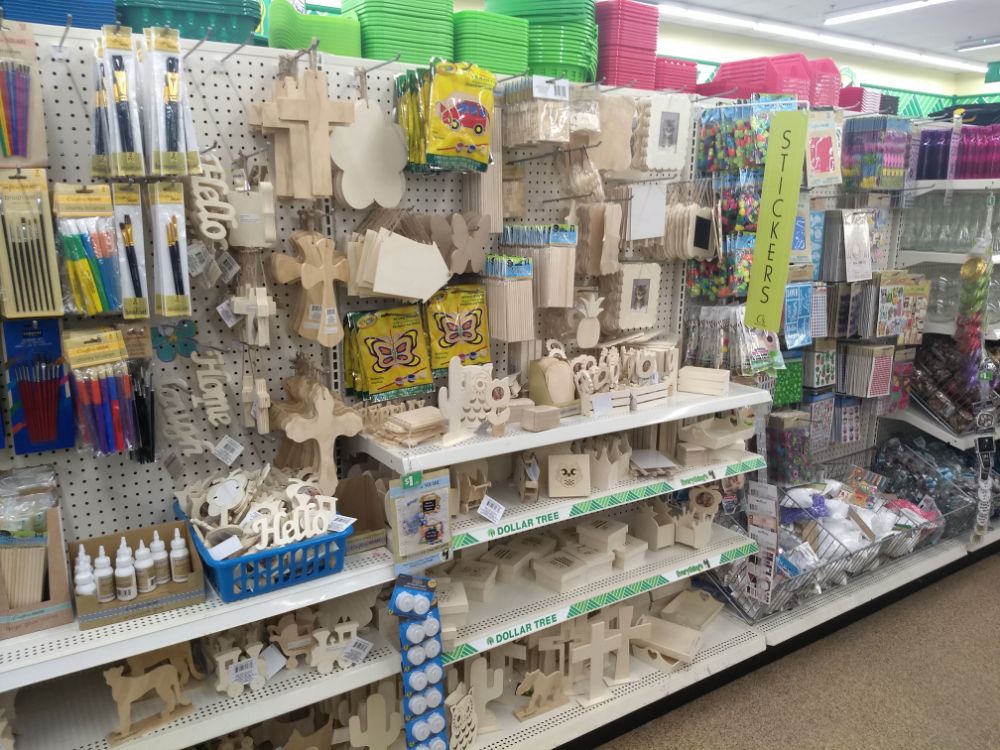 So now you know — when you need to stock up for an arts and crafts project, Dollar Tree Crafter's Square supplies should be the first place you check! You can even find inspiration for craft ideas for using Dollar Tree's selection of craft supplies on Dollar Tree's DIY & Crafts blog. To find a store with an expanded Crafter's Square section near you, check the Store Locator on Dollar Tree's website.
https://cheapsimpleliving.com/post/one-dollar-craft-supplies-dollar-tree
Do you love arts and crafts but don't like having to pay markup prices for supplies at craft stores? Check out Dollar Tree's new line of Crafter's Square craft supplies!
Cheap Simple Living