When shoppers go to Dollar Tree for the first time, they are often surprised by the bargains they can find for just $1.00.
For Dollar Tree regulars like us, though, it's easy to get used to the store's great deals.
But recently, we were shocked by something we can now find at Dollar Tree for just $1.00 – T-shirts!
We have in the past seen small selections of T-shirts at some Dollar Tree stores. But the choices were often sparse and would rarely have the sizes we would need or colors we would want.
As of late, however, we have been seeing more and more T-shirts on Dollar Tree shelves with a much more reliable selection of shirts in men's, women's, and youth sizes!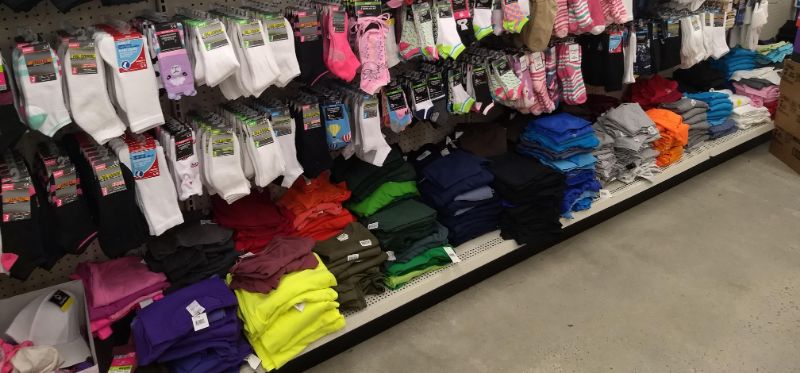 The mix of shirts you can find will be different from store to store. But if you look, you will find some made by popular brands. Among the selection at our local store, we found nice shirts made by Hanes, Jerzees, and Anvil.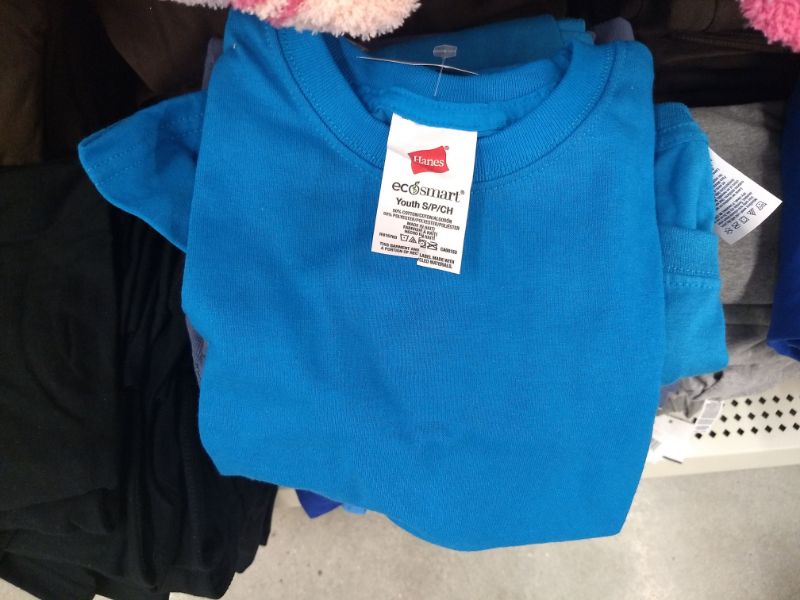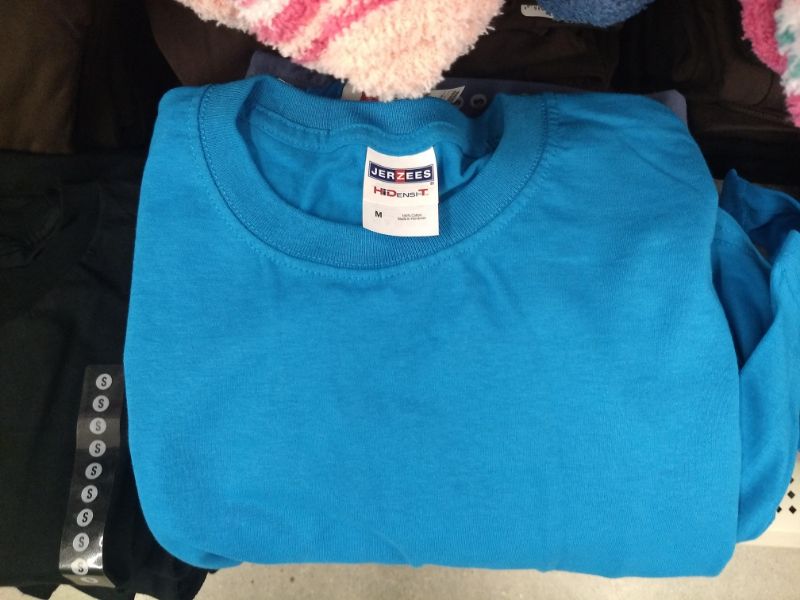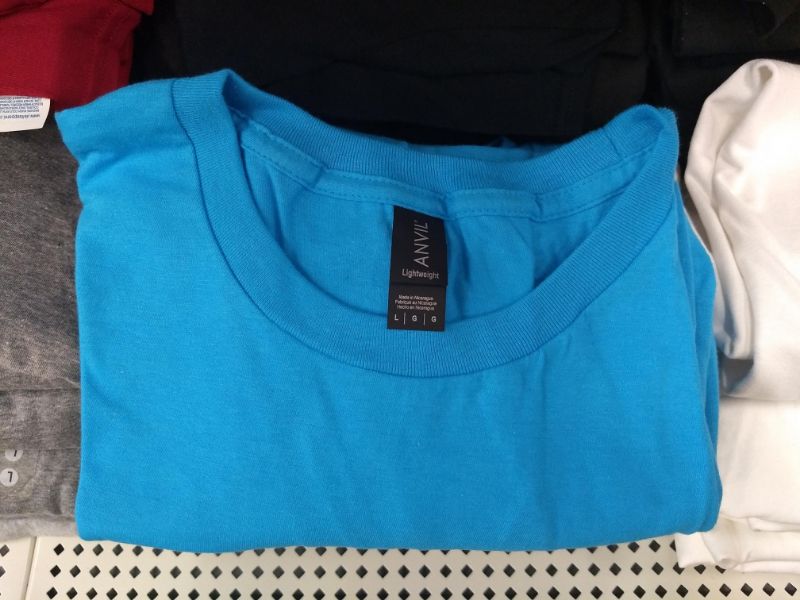 Presumably these T-shirts were marked as irregulars at the factory. They might have a small hole, discolored spot, or imperfect stitching. Lots of the shirts therefore have their tags cut in half or their brand names marked out.
But most of the T-shirts we see look completely fine! Maybe they're otherwise fine but their dye colors just didn't turn out exactly right?
These $1 shirts are perfect for when you need to do something messy and don't want to ruin your regular clothes. Need to paint your house, work on your car, or landscape your yard? Pick up some of these T-shirts to wear during your projects and don't worry about tossing them out afterwards.
And since children tend to outgrow or tear up their clothes so quickly, you can save a lot of money by stocking up on play shirts and pajama shirts for just $1 when you can find them. They also make great additions to care packages and Operation Christmas Child shoeboxes.
Have you seen T-shirts show up at your local Dollar Tree? Let us know on Facebook or Twitter!
https://cheapsimpleliving.com/post/one-dollar-t-shirts-dollar-tree
Love finding great deals at Dollar Tree? You'll love this one - T-shirts of all men's, women's, and youth sizes can now be found at Dollar Tree - just $1.00!
Cheap Simple Living