Chick-fil-A, the restaurant with the highest brand loyalty in the United States, is famous for being closed on Sundays. But what if you could get the same great tasting chicken and waffle fries whenever you wanted?
That's the angle Sam's Club is pitching with its new Member's Mark brand "Southern Style" Chicken Bites, Chicken Sandwiches, and Waffle Fries.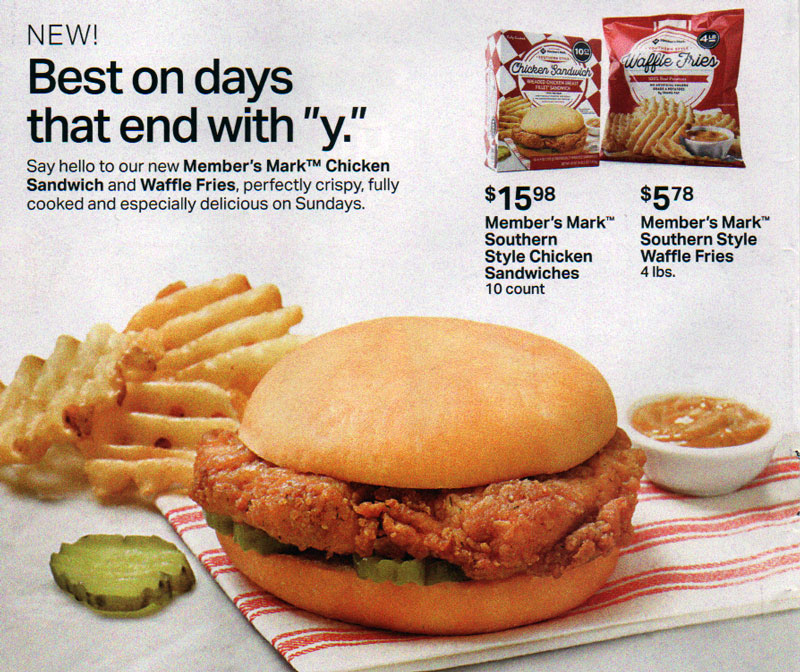 Sam's Club is following in the footsteps of McDonald's and other restaurants (as well as many amateur chefs across the Internet) that have tried to create close rivals to Chick-fil-A's beloved chicken sandwich.
So how does the Sam's Club version measure up?
We ventured to our local Sam's Club to find out. However, at our store, the chicken sandwiches and waffle fries were entirely sold out. Evidently, they must be popular! We were able to grab a bag of chicken nuggets - only $9.98 for a huge 3-pound bag.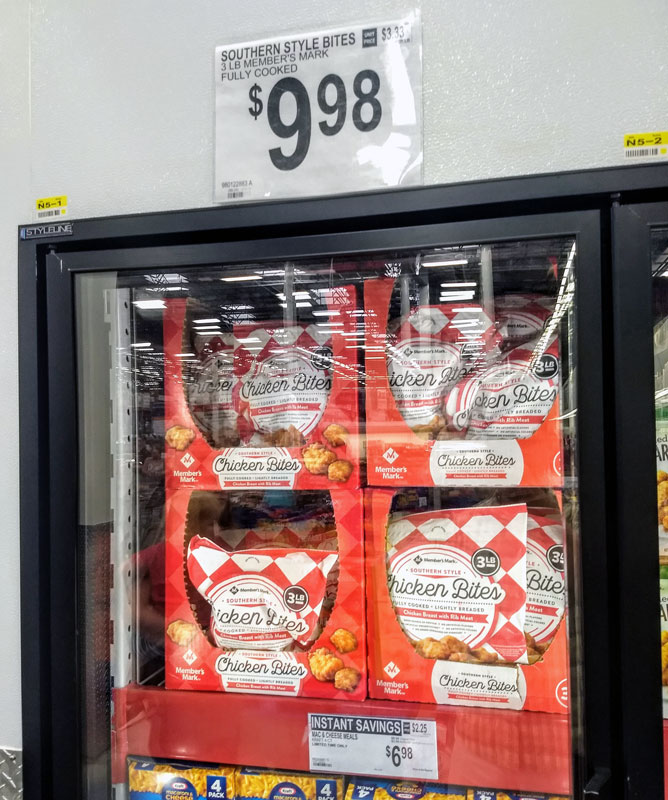 When we got back to our office, we baked a few in our oven. After only about 12 minutes, our chicken nuggets were ready to eat!
Were the Sam's Choice chicken nuggets the same as Chick-fil-A's? Overall, for frozen chicken nuggets, they were delicious, far better than other frozen chicken nuggets out there. Here are our observations:
The Difficulty of Getting the Right Consistency
Part of Chick-fil-A's recipe for success is their consistency across all their stores. You can expect the exact same chicken sandwiches and nuggets at any location. They have their recipe down to a science - after preparing and breading the chicken, the fillets are cooked in Chick-fil-A's signature fryer for exactly 4 minutes.
That consistency is difficult to maintain when having consumer cook their food at home, especially foods that are intended to be fried. Every oven cooks differently, and as the instructions on the bag said to "bake for 6 minutes, remove from oven and turn product over," then "bake for an additional 6-8 minutes," there was a lot of room for inconsistency. What effect does keeping the nuggets out of the oven for too long while turning them over have on the taste? How do you know if you should put them back in for 6, 7, or 8 minutes?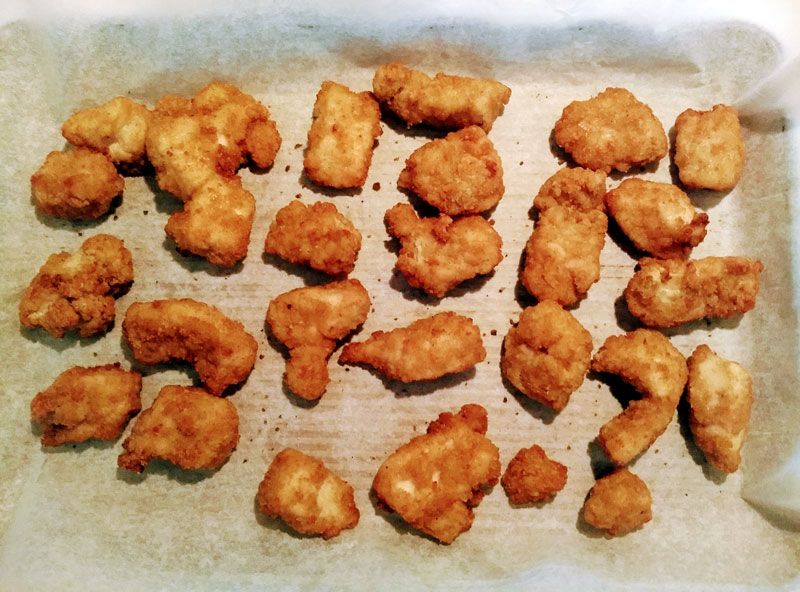 Our nuggets turned out a little softer than Chick-fil-A's crispier nuggets, but that may be due to our particular oven. After a few more attempts, we may be able to get the process just right. But preparation and timing will be a big factor in whether or not these nuggets pass the test as Chick-fil-A taste-a-likes. This problem would be even worse if you cooked them in the microwave. The instructions tell you how to cook 4 nuggets - who would only eat 4?
The Pickle Flavor
Many copycat recipes on the Internet incorporate pickle juice into their concoctions. Some fans think there is an overt pickle juice flavor in the chicken that gives it its signature flavor (like here and here), whereas others think it's just used as a brine to tenderize the chicken. We may never know for sure.
In the Sam's Club variety of chicken nuggets, it was obvious that pickle juice was a prominent factor in their copycat recipe. Don't get me wrong - the pickle flavor made the nuggets very tasty and a bit tangy. But to me, the prominent pickle taste was the main indicator to my taste buds that the nuggets didn't taste exactly like Chick-fil-A's.
You Can't Beat that Price
So depending on the particular flavors you detect and the way you prepared them, the Sam's Club Southern Style Chicken Nuggets may not taste the same as Chick-fil-A's. But does that really matter?
Chick-fil-A isn't known for its bargain pricing. A combo these days will likely run you over $8, depending on where you live. One chicken sandwich by itself is over $3 and seems to keep going up little by little.
McDonald's once tried to copy Chick-fil-A's chicken sandwich with a Southern Style Chicken Sandwich which appeared on its menu from 2005 to 2015. The sandwich was tasty, but during its run it usually cost about $4, one of the pricier sandwiches on their menu. I never understood why they thought customers would pay more for an obvious copycat.
The strength of Sam's Club's knockoffs is their price. Are the chicken nuggets exactly the same as Chick-fil-A's? Maybe not, but they're made from whole pieces of chicken, taste better than any other frozen nuggets, and for only $10 you get a whole 3 pounds. Are the chicken sandwiches the same as Chick-fil-A's? We haven't tried them yet, but probably not, but for only $1.60 each, they don't have to be. Plus, you don't have to wait 20 minutes in the drive thru. In the end, they're a winner in our book.
Have you tried Sam's Club's new Member's Mark Southern Style Chicken Nuggets, Chicken Sandwiches, or Waffle Fries? How did they compare to Chick-fil-A's varieties, in your opinions? Let us know on Facebook or Twitter!
https://cheapsimpleliving.com/post/sams-club-chickfila-chicken-nuggets
How do Sam's Club's new Member's Mark Southern Style Chicken Bites compare to their famous Chick-fil-A counterparts? We give them the ultimate taste test.
Cheap Simple Living