Shopping at Sam's Club is convenient for many reasons, but one part of the experience that can sometimes be a hassle is the checkout process. Few of us run into Sam's for just a couple things. Instead, we usually have a cart full of heavy items, and it can be a pain to have to lug everything onto the checkout conveyor belt. You can use the self-checkout lane, but then you have to use the little handheld scanner that hundreds of other people have handled throughout the day. And either way, you're probably going to have to wait in line.
The good news is you can now skip the checkout lane entirely with the Sam's Club mobile app by using Scan & Go!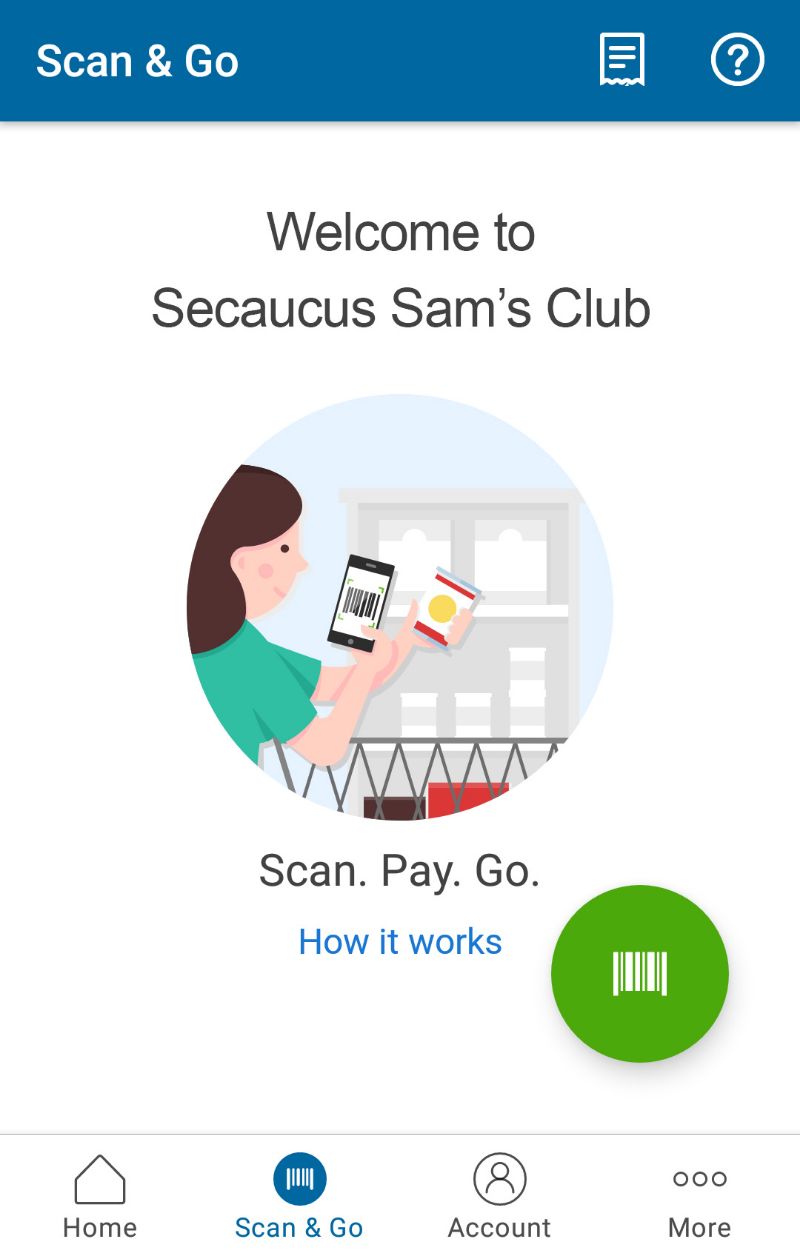 The Sam's Club mobile app lets you scan your items as you put them in your cart or all at once when you're ready to ring up. You then pay in the app with your saved credit card information and just show the receipt on your phone to the associate on the way out!
Getting Started
The first thing you need to do is make sure you've set up a Sam's Club account and linked it to your membership. You can find instructions on how to do that here: https://help.samsclub.com/app/answers/detail/a_id/2861/~/how-to-create-a-samsclub.com-account
Then you will need to download the Sam's Club mobile app for Android or iOS. The store used to offer a separate "Scan & Go" app for this feature, but it is now integrated into the store's main app. The Sam's Club app is handy to have on your phone for other reasons as well, such as online ordering and renewing your membership.
When you open the app, it will give you a three-step walkthrough on how Scan & Go works – scan your items, pay on your phone, and show the QR code on the way out – it's that easy!
To save time in the store, you can go ahead and add your credit card info by going to the Account tab and scrolling down to Payment Method.
At the Store
As soon as you enter the store with the app on your phone, you'll probably get a push notification reminding you to use Scan & Go! Tap the notification or open the app to get started. (Scan & Go only works when your phone knows you're inside a Sam's Club store, so make sure you have geolocation enabled on your phone.) Also make sure you enable wifi on your phone to use the store's free wifi service.

You can choose to either scan items as you go along or scan them all at once. We usually choose to pull over to a quiet spot in the store and scan everything at the end, perhaps because we're so used to checking out being the last part of the shopping trip.
Note that you can easily use the Scan & Go feature as a price checking tool. You can click the green barcode button to scan an item at any time, see its price in your cart, then click the "1" button to reveal quantity options including a trashcan icon to remove the item.
Checking Out
Tap the green barcode button in the bottom right of the app to start scanning. If you choose to scan your items all at once at the end of your trip, there is a "Continuous Scan" feature that lets you scan all your items in one fell swoop. To do so, tap the button in the top right of the scanner screen. Or you can scan your items one by one and see them stack up in your app's cart.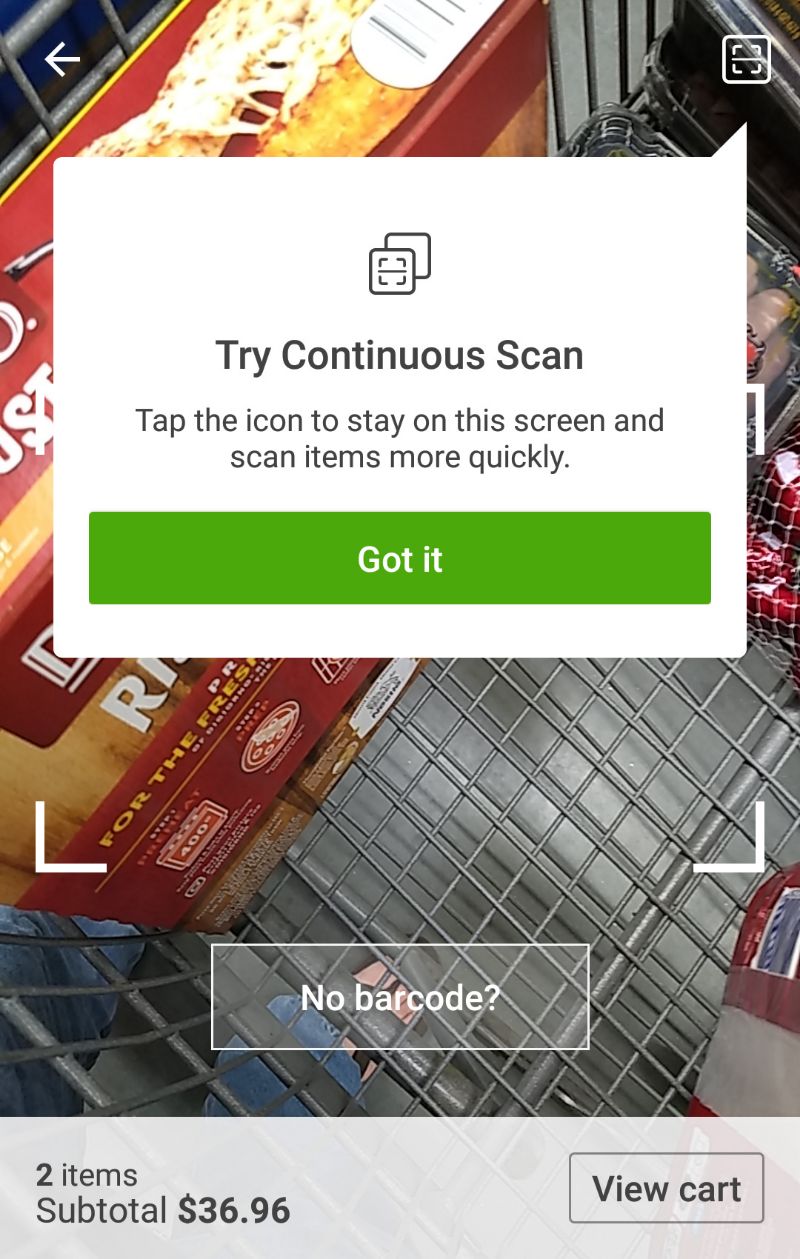 Your running subtotal will appear at the top of your shopping cart screen. When you're done, tap the Check Out button.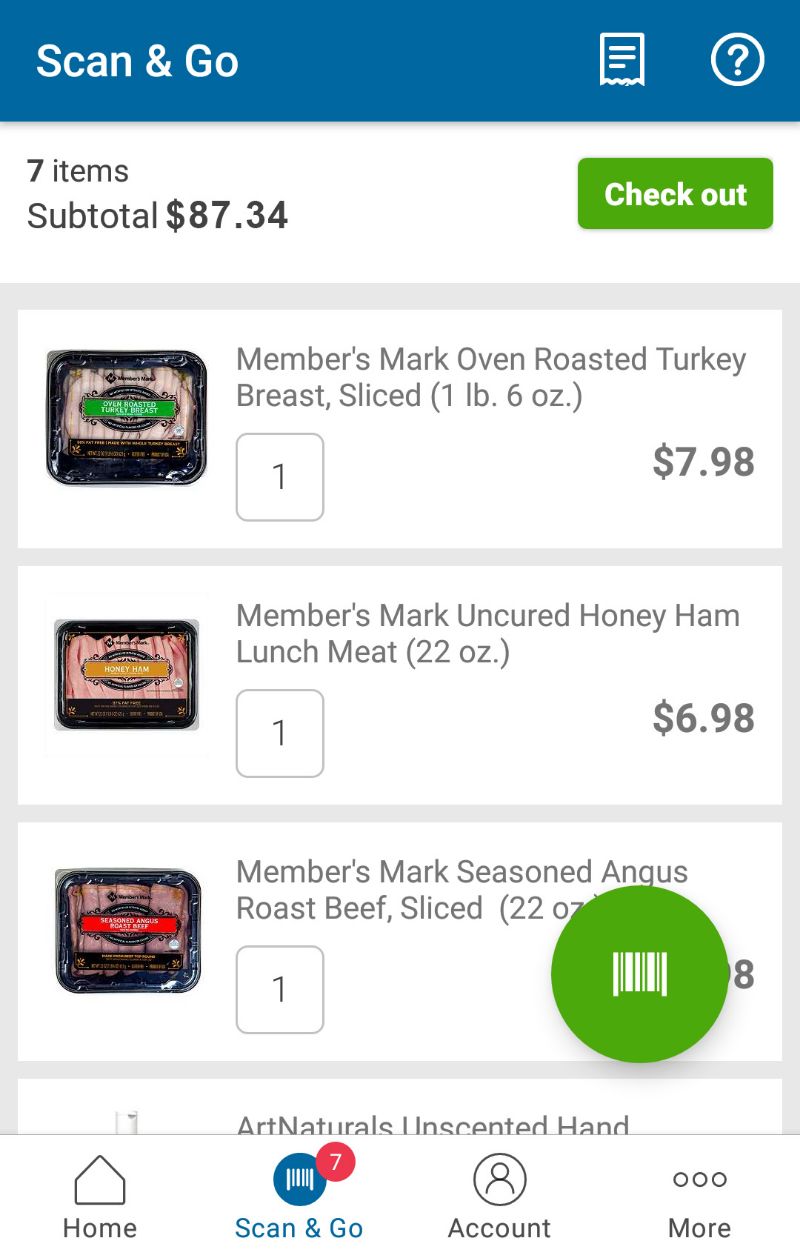 You will be taken to a screen that looks like an online checkout. The app may ask you to confirm the CVV code on the back of your credit card, so make sure you have your card in your purse just in case. If everything looks right, slide the white button across the green bar at the bottom to pay!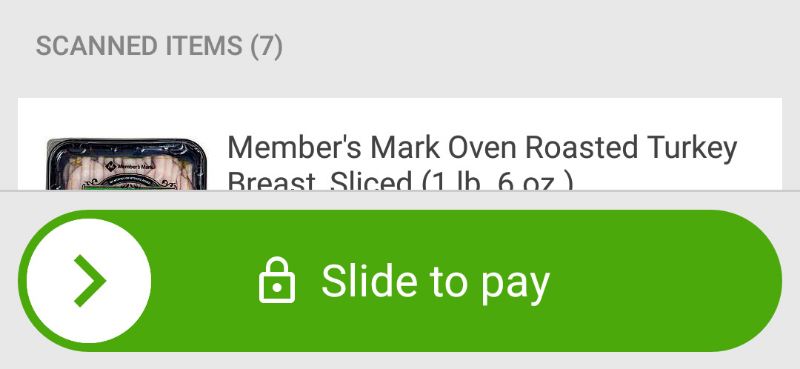 Leaving the Store
As soon as you pay, the app will show you a QR code that will act as your receipt on the way out. Show that bar code to the associate at the exit, and he or she will scan it just as the same as they would the barcode on your paper receipt. The app will immediately know it's been scanned and show you a screen to review the app. If you enjoyed your Scan & Go experience, give it a good rating!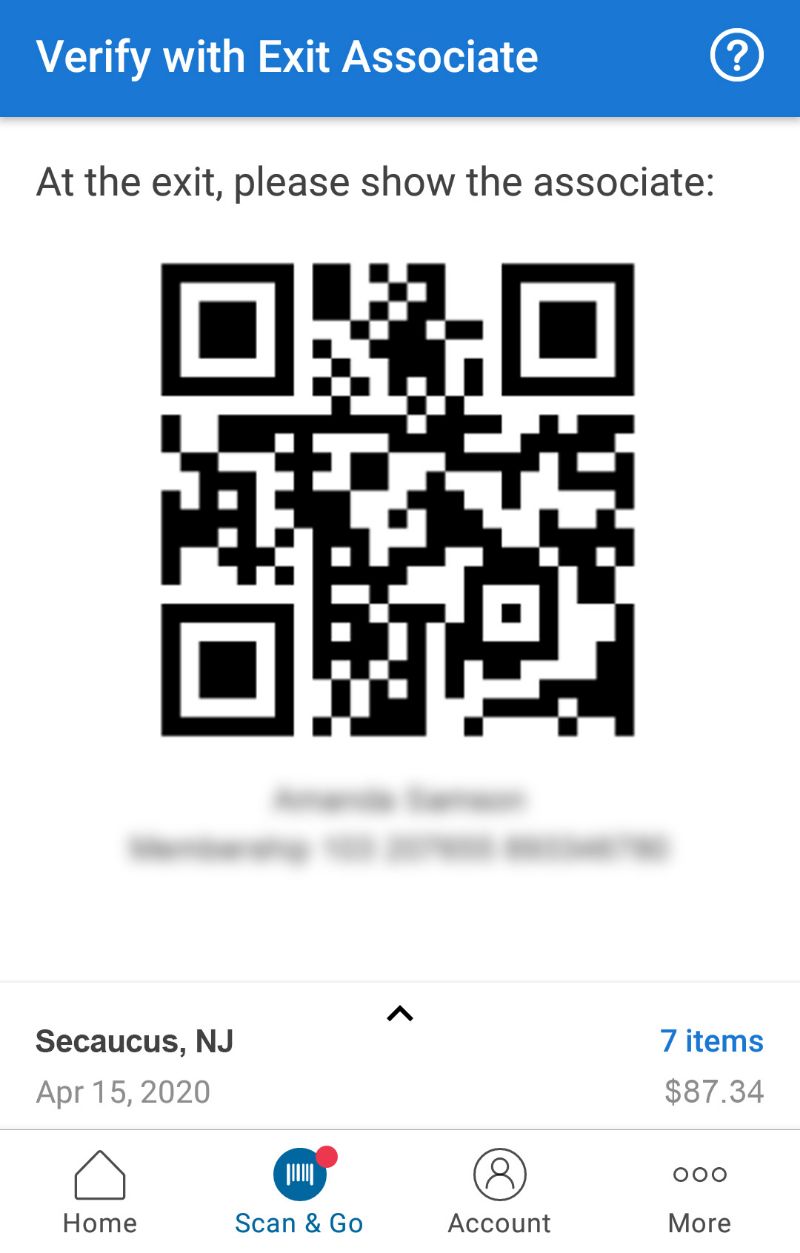 When you use Scan & Go, all your receipts are perpetually available inside the app. On the Scan & Go tab, there is a receipt button in the header bar. Inside that view you can see all your Scan & Go receipts. This can be especially handy if you ever need to make a return. You never need to worry about hanging on to a paper Sam's Club receipt again.
That's all there is to it! If you thought it was lifechanging when Sam's Club introduced self-checkout counters, the Scan & Go mobile feature takes checkout convenience to another level. You no longer need to even wait in a checkout line! It feels pretty nice to completely walk around the checkout lanes when you're done shopping and head straight for the exit!
https://cheapsimpleliving.com/post/sams-club-scan-and-go
With the Sam's Club Scan & Go app feature, you can skip the lines by scanning your items and paying right on your phone! Just show the QR code to the associate on the way out!
Cheap Simple Living