If you've grown tired of Netflix, you may have started to look around for other apps, ideally free ones, that can satisfy your need for some evening on-demand entertainment. The good news is that while the paid streaming services like HBO Max, Disney+, and Peacock have multiplied in recent years, so too have some great free streaming apps. And the popularity of our recent posts on Pluto TV and free streaming game show channels indicates that there is more of an interest and appetite for free ways to enjoy streaming TV than ever before. So we wanted to do a profile of Tubi, the best free on-demand streaming alternative to Netflix we've found.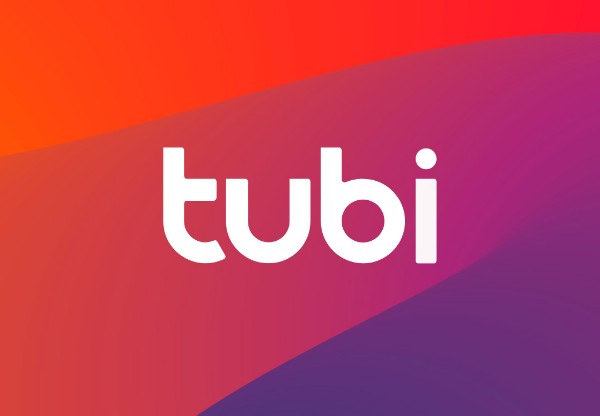 Tubi is a free, ad-supported streaming service that's been around since 2014 but greatly expanded its library in 2018 and 2019. Fox Corporation bought the service in early 2020 and infused it with lots of Fox movies and TV shows. Through brokered agreements with other studios, Tubi also offers a wide selection of movies and TV shows by MGM, Paramount, Lionsgate, Sony, Warner Bros., NBCUniversal, and other studios.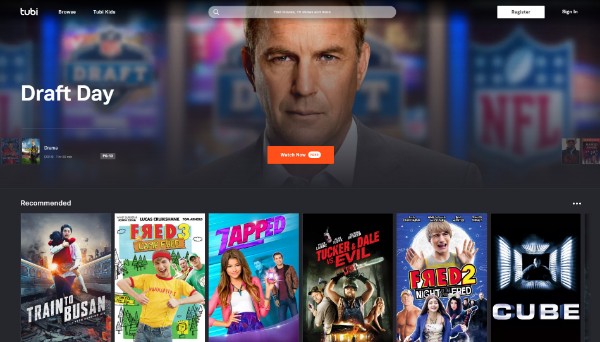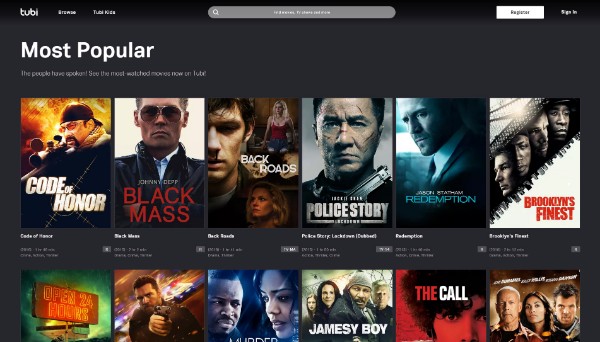 When you download Tubi onto your streaming box or smartphone or just visit its website at TubiTV.com, you'll be impressed with its sleek user interface. In many ways, Tubi's apps resemble the top-notch UI we've grown accustomed to with Netflix. You can scroll collections based on genre and TV channel, as well as clever categories like Nostalgia TV, Sword & Sorcery, and Good Eats. Tubi has an easy-to-use search feature where you can search for specific titles and recommendation, which sets it apart from other free apps.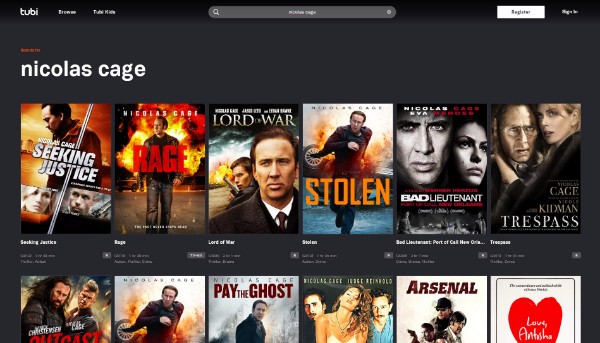 Cool design is nice, but how's the content selection? To replace Netflix in your life, it's got to have a wide selection of movies and bingeworthy TV shows. Tubi boasts over 50,000 titles, so there's plenty to choose from. Most notably, the service carries lots of titles from cable channels like A&E, Lifetime, and Fox. So if you like reality TV series, you've come to the right place. And when it comes to movies, don't expect to find this year's new releases, but there is an impressive selection of movies on Tubi and it's all free.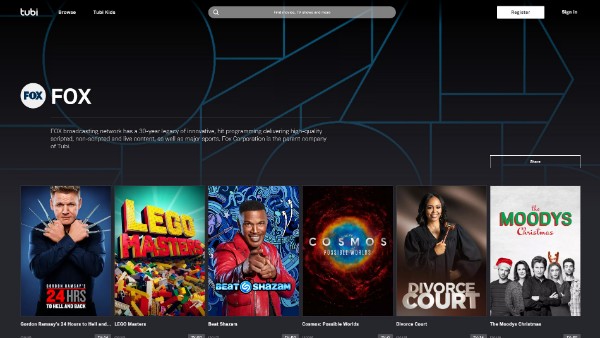 Here are some of our favorite parts of Tubi's content library:
Home & Garden Category
Could you also spend a whole afternoon watching renovation and house-hunting shows? If so, you should check out the Home & Garden category on Tubi. While you won't find the familiar HGTV titles, there are plenty of similar renovation, home-buying, and house-flipping TV series to fill your day. Plus, many of the shows come from other countries, like Australia and the UK, so as a bonus, you can learn about different parts of the world while you're at it.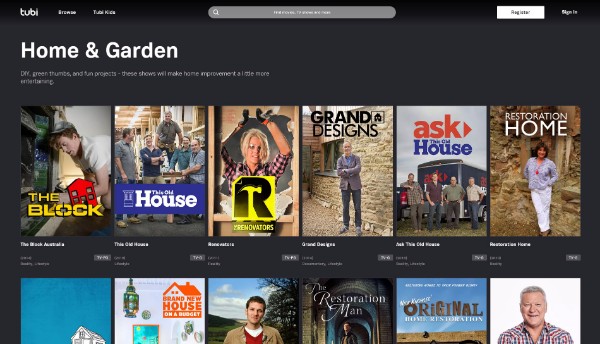 Tubi Kids
Similar to using Netflix under a Kids profile, you can switch Tubi into 'Tubi Kids' mode to only show kid-friendly titles. You'll be impressed with how many kids movies and TV shows Tubi has to offer. Tubi even groups movies into categories that fit kids' interests, like Horses & Ponies, Dinosaurs & Dragons, and Under the Sea.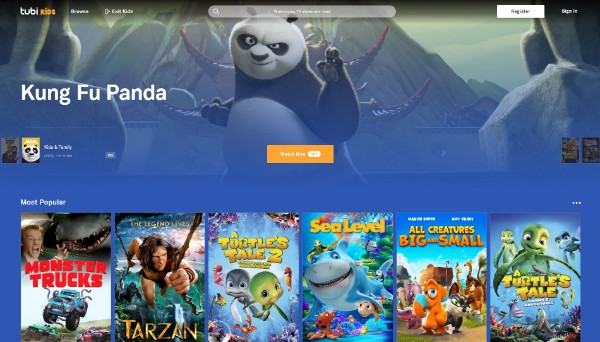 A&E Shows
The A&E channel has become synonymous with addicting unscripted reality TV. Tubi carries many of A&E's most popular shows in their entirety, including Duck Dynasty, Storage Wars, Barter Kings, Billy the Exterminator, Shipping Wars, Hoarders, and Dog the Bounty Hunter, as well as many A&E miniseries and docuseries. Since Netflix has started to offer more crime and reality drama series, it's nice to be able to find a free suitable replacement over on Tubi.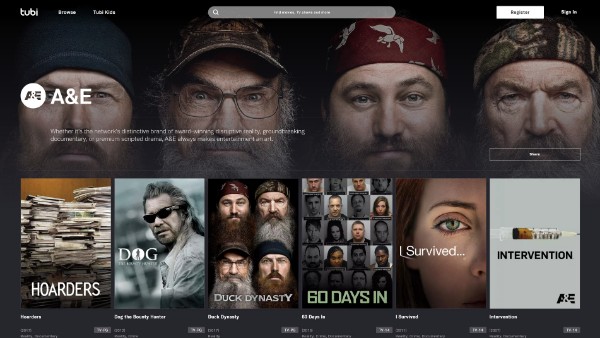 Dove Channel Movies
The Dove Channel offers a wide selection of Christian and family-friendly entertainment, as well as a lot of classic TV shows and movies. On the Dove Channel's digital service itself, a lot of their content is free and some requires a premium subscription. Tubi seems to carry all of the Dove Channel's free content, so if you're looking for something faith-based that the whole family can watch, check out the Dove Channel category on Tubi.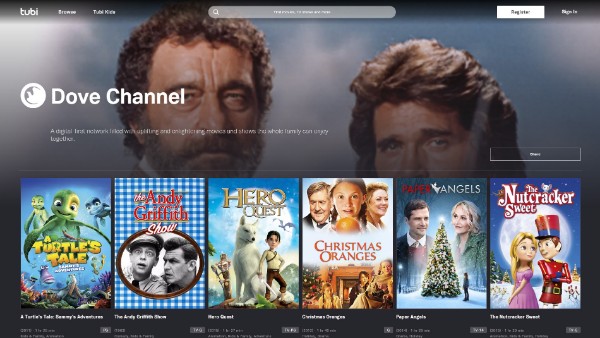 Holiday Movies
It's December, which means we're ready to settle in for a non-stop lineup of Christmas-themed romcoms. However, if you don't have the Hallmark Channel through cable and you don't have Netflix, where can you get your fix of holiday movies? Check out the Holiday Movies section on Tubi for a seemingly endless selection of Christmas romances, cartoons, and classics you're sure to love.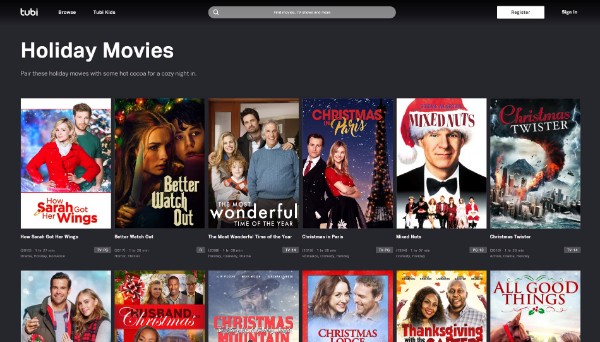 "Not on Netflix" and "Only Free on Tubi" Categories
There are lots of movies and TV shows on Tubi that can't be found on Netflix or other services, as indicated by its tongue-in-cheek "Not on Netflix" and "Only Free on Tubi" categories. Some of these movies and show are exclusive because of Tubi's relationship with Fox and other film studios. Check out these categories for shows and movies you may have missed or haven't been able to find on your other apps.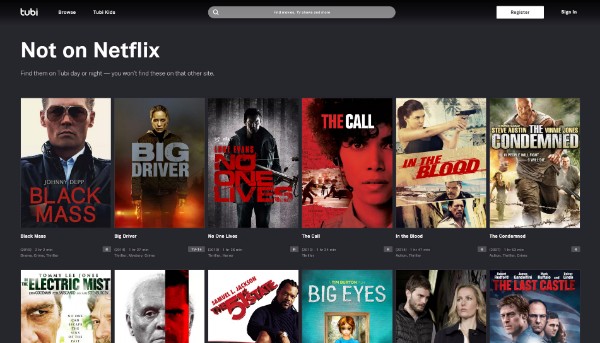 Even if you have Netflix or other paid streaming services, there are plenty of reasons to give Tubi a try. Most importantly, Tubi is a free service, so there's absolutely no cost to downloading it to supplement your entertainment repertoire, even if you also subscribe to other services. But if you're looking to save money, Tubi provides a great alternative to Netflix in terms of user experience and content selection. Give Tubi a try and let us know how you like it!
https://cheapsimpleliving.com/post/tubi-free-alternative-to-netflix
Looking for a free app to stream some of your favorite shows and movies? You'll want to check out Tubi, the best free alternative to Netflix we've found to date.
Cheap Simple Living