One of the easiest ways to save money these days is to leave the expensive and contract-based Verizon and AT&T behind and switch to one of the many low-cost, no-contract mobile carriers. But how to decide which prepaid plan and carrier is best for you? After all, they each come with their own perks and drawbacks, from the phone selection, the coverage, or the cost per gigabyte of data. How do you find the perfect no-contract cell phone plan for you?
If you're still looking for a low-cost prepaid cell phone plan that doesn't skimp on the service, then you'll definitely want to check out Walmart's new Walmart Family Mobile plans. We've taken a look around, and as far as no-contract cell phone plans go, you're not going to find any better option at a better monthly rate!
Here are the six reasons why, overall, Walmart Family Mobile / MyFamilyMobile is the best choice for an affordable, no-contract cell phone plan.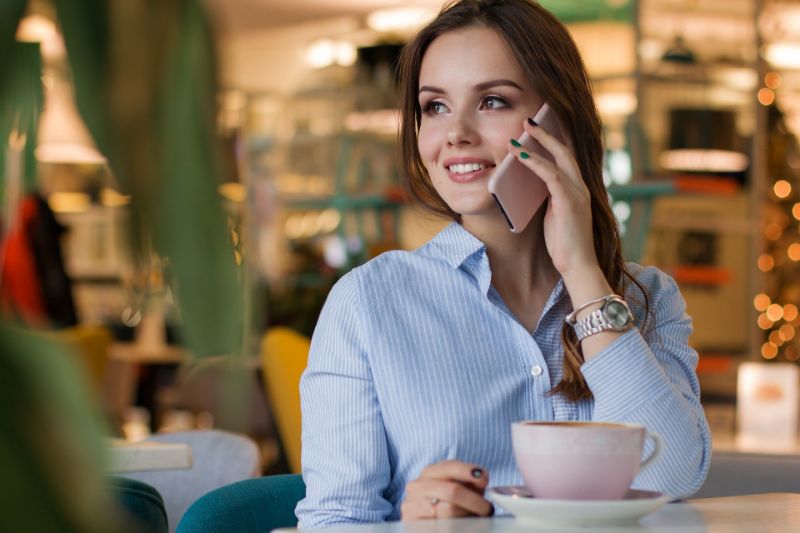 1 - Truly Unlimited Data
Pretty much any mobile plan you buy nowadays will include unlimited talk and text, but where low-cost carriers often try to cut costs is on the mobile data. Some choose to charge customers by the gigabyte, and if you run out of data before the end of your billing cycle, you have to pay upfront for another gigabyte or two, even though you won't use it all. Other plans throttle your data speed, so while you may save a little on your monthly bill compared to the big carriers, you're getting lower quality service.
Walmart Family Mobile handles data differently from most other no-contract mobile plans. All Walmart Family Mobile plans include truly unlimited mobile data! The only caveat is that you only get a set amount of data at High Speed 4G based on your plan (2GB for the $24.88/mo plan, 5GB for the $29.88/mo plan, and 40GB for the $39.88/mo plan), after which, your data speeds revert back to 2G speed. But for most users who spend a lot of time on WiFi networks at work, home, or out and about, 2GB or 5GB of High Speed data is plenty, and you never have to worry about being on the road and getting that push notification that you're almost out of data for the month.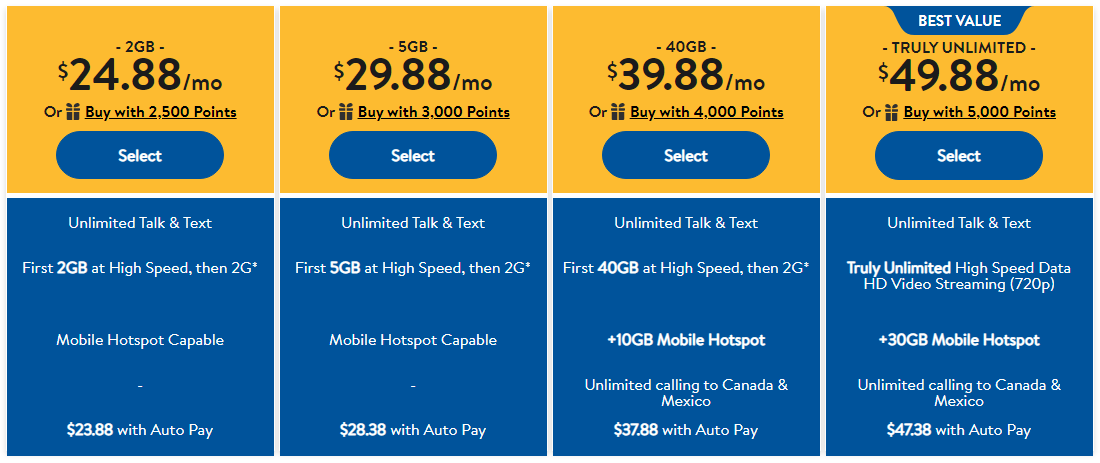 Or, if you want unlimited High Speed data, you can opt for the $49.88/mo Walmart Family Mobile plan, which is a much better price for unlimited 4G data than you'll find at any of the big carriers! Plus, you can change your plan and pricing tier at any point to figure out what's best for you.
2 - Bring Your Own Phone
Some no-contract carriers require you to purchase a phone through them, and some only support Android devices. With Walmart Family Mobile, you can use any phone you want, whether it's iPhone or Android, as long as it's compatible with the network (you can text BYOP to 611611 to check). All you need to migrate your phone to Walmart Family Mobile's network is a GSM SIM Card, available on Walmart.com for only 99 cents. Or if you need a new phone, you can take your pick from a wide variety of Apple, Samsung, and Android phones available on Walmart.com, or anywhere else!
3 - Bring Your Number
One big reason some customers are reluctant to leave their expensive, big-carrier mobile plans is because they don't want to change their phone number. After all, it can be a big hassle to change phone numbers if all your friends and business contacts have your current number. Some no-contract carriers don't have access to all exchange codes (the 3 digits of your phone number between the area code and your 4-digit subscriber number), so whether or not you can sign up for their cheaper service and keep your number is always a point of concern.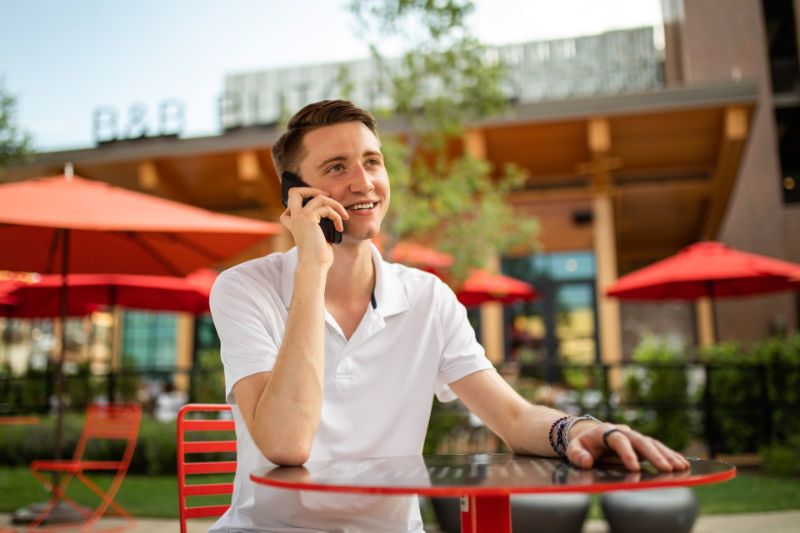 According to Walmart Family Mobile, you can bring over any number you have. That's one benefit to moving to a no-contract carrier with the resources of a large company like Walmart and, which brings us to our next point, T-Mobile.
4 - Powered by T-Mobile
Pretty much all low-cost, no-contract carriers are piggybacking off the towers of one or more of the big carriers like Verizon, AT&T, and T-Mobile. Most are contractually obligated to not publicize that fact so as to not cannibalize the customers of the big carriers they work with. So if you don't know which towers provide service to a given low-cost mobile carrier, it can be hard to research the coverage maps to know how well their service will work for your area before you sign-up.
Walmart Family Mobile makes it very clear in its branding that it is supported by T-Mobile's Nationwide 4G LTE Network. If you have T-Mobile service now, Walmart Family Mobile will provide the same service for you at potentially a lower cost. If you'd be new to T-Mobile, you can check the Walmart Family Mobile coverage map to make sure they cover your region.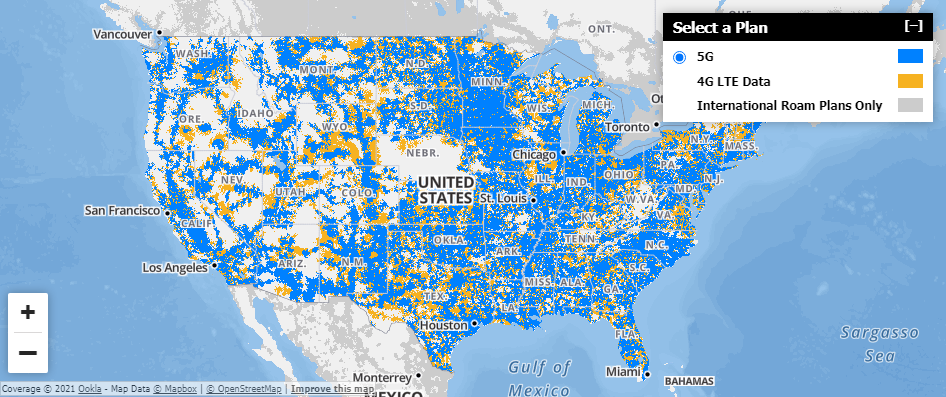 5 - Flat Rates for Adding Additional Lines
One cool aspect to Walmart Family Mobile's pricing structure is the flat price for adding additional lines. As mentioned earlier, Walmart Family Mobile offers four pricing tiers that only determine how much High Speed data you can use before your data speed reverts to 2G speed (plus the top two tiers also include unlimited calling to Canada and Mexico). But any additional line you add to your plan costs only $24.88/mo flat, no matter which level of service you have. That means, if you need to provide cell phones for a family of four, there is only a $25 difference between the overall monthly cost of the 2GB of High Speed data plan ($99.52/mo) and the Truly Unlimited High Speed data plan ($124.52). Either way you go, unlimited cell phone service for a family of four for only around $100/month is a great deal!
6 - AutoPay Discounts
And if you're not sold on Walmart Family Mobile's great price yet, they also offer discounts for setting up AutoPay. If you set up AutoPay, Walmart Family Mobile will knock roughly 5% off your bill. On the cheapest plan, your price would go down to only $23.88/mo for unlimited talk, text, and data.
And remember – with Walmart Family Mobile, there are never any contracts, mysterious fees, or overage charges, so the monthly rates you see are all you'll pay, and you can cancel at any time. Want to learn more about Walmart Family Mobile? Shop phones and plans and read about how easy it is to make the switch on the Walmart Family Mobile homepage.
https://cheapsimpleliving.com/post/walmart-family-mobile
Are you looking for a no-contract affordable phone service that offers unlimited talk, text, and data? Check out Walmart Family Mobile that has plans starting at just $24.88/month!
Cheap Simple Living