Did you know there is an aisle in the back of every Dollar General store where you can find shelves loaded with products all priced at just $1? Do you like bargain hunting? Do you like the thrill of getting something you need for just $1? Then you'll love Dollar General's Dollar Deals aisles!
Think of the Dollar Deals section like a mix between Dollar Tree, where everything is always just $1, and the way Big Lots used to be, where you never knew what closeout products you might find but if you looked long enough, you'd find things you liked for a great price. And it's conveniently located inside your neighborhood Dollar General store.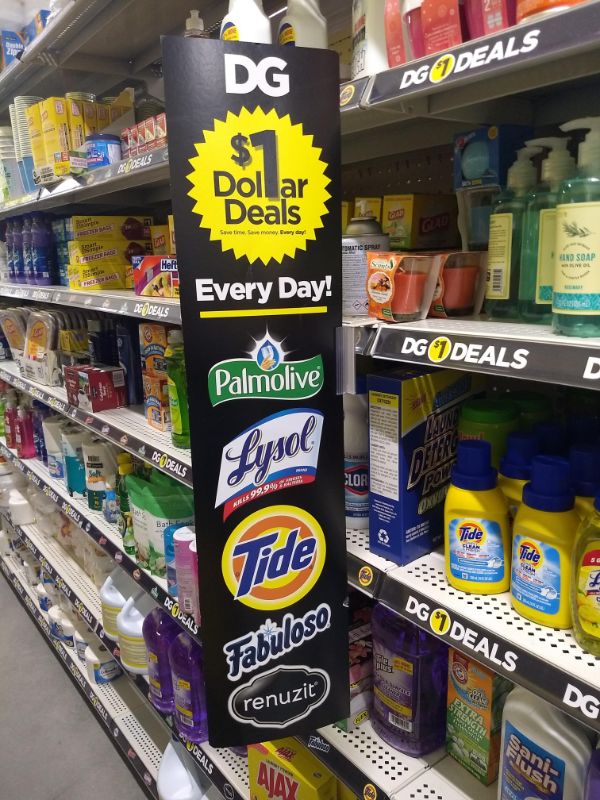 The concept of Dollar General's "Dollar Deals" goes way back to the founding of the first Dollar General store by Cal Turner, Sr., back in 1955, in Springfield, Kentucky. Before founding Dollar General, Turner had built a growing business around liquidating the closeout merchandise of stores that had gone bankrupt during the Great Depression. By the 1950s, Turner had opened 35 stores across Kentucky and Tennessee where shoppers could find great deals on an everchanging assortment of goods that Turner had acquired for pennies on the dollar.
Turner became intrigued by the Dollar Days sales put on by the big department stores in Nashville and Louisville and had the idea to open a new type of general store where it was Dollar Day every day. He opened that first Dollar General store in Springfield with all merchandise priced at $1, or 2 for $1, 3 for $1, and so on. As Turner expected, crowds of shoppers flocked to each new store, amazed by everything they could buy for just $1. (Read more in My Father's Business by Cal Turner, Jr., available online and near the checkout counter at many DG stores, particularly pages 38-40.)
Eventually Dollar General store did expand its selection of goods and started pricing many items like clothes and shoes at multiples of $1. But the spirit of Cal Turner's Dollar Days lives on in every Dollar General store in the Dollar Deals aisles as one of our favorite ways to save money at our local DG.
The best part of Dollar General's Dollar Deals remains the treasure hunt and not knowing what you might find. Many of the products you'll find on the Dollar Deals shelves are not typical brands you'll find on the regular Dollar General aisles. In fact, mixed among $1-size packages of staple goods, you'll often find higher end products like candles and scented soaps that seem to come from specialty gift shops, all for just $1. The chain still seems to be acquiring closeout merchandise to give their shoppers a bargain hunt, like Cal Turner, Sr., once did.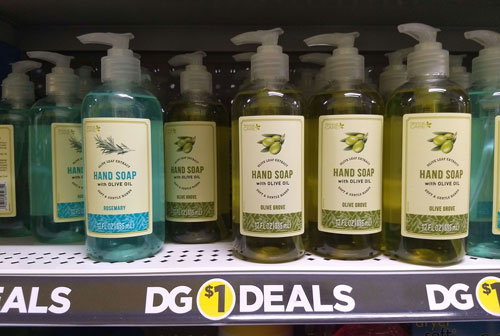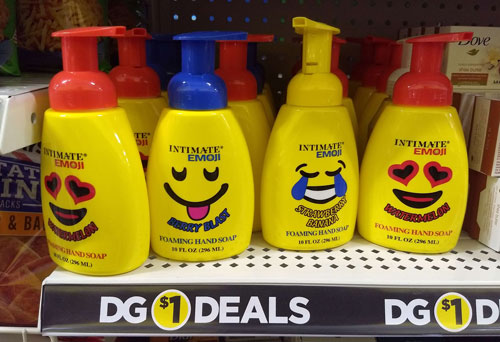 (Pro tip – If something you need at Dollar General appears sold out, check the Dollar Deals aisle. We are writing this post during the coronavirus pandemic, when toilet paper and hand soap are sold out everywhere. The regular soap shelves in the health and beauty aisle and the toilet paper shelves in the paper products section at our DG store are completely empty. But in the Dollar Deals aisle, because most shoppers don't know to look there, we found a few 4-roll packs of Scott's toilet paper and bottles of Himalayan salt-scented Dial hand soap, both for only $1!)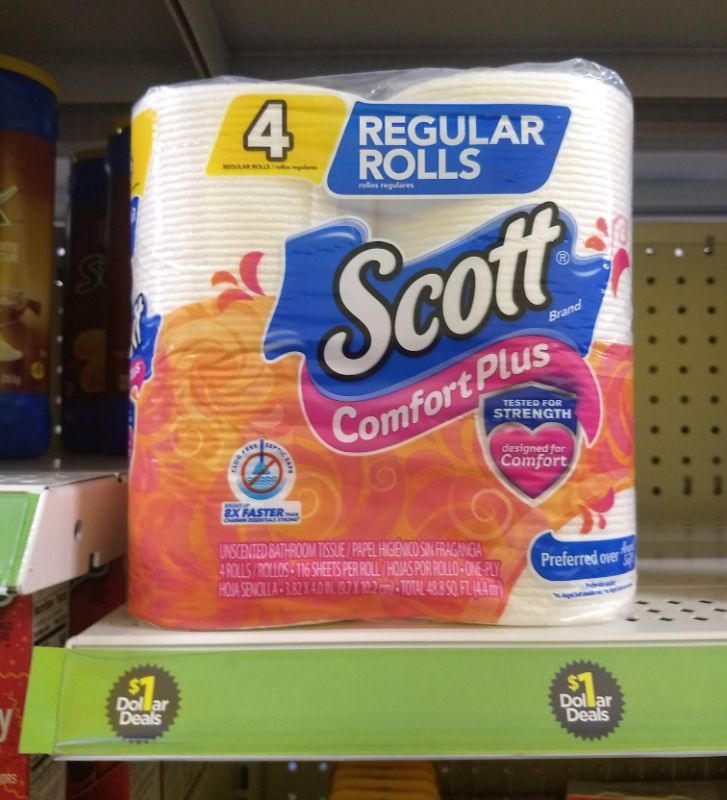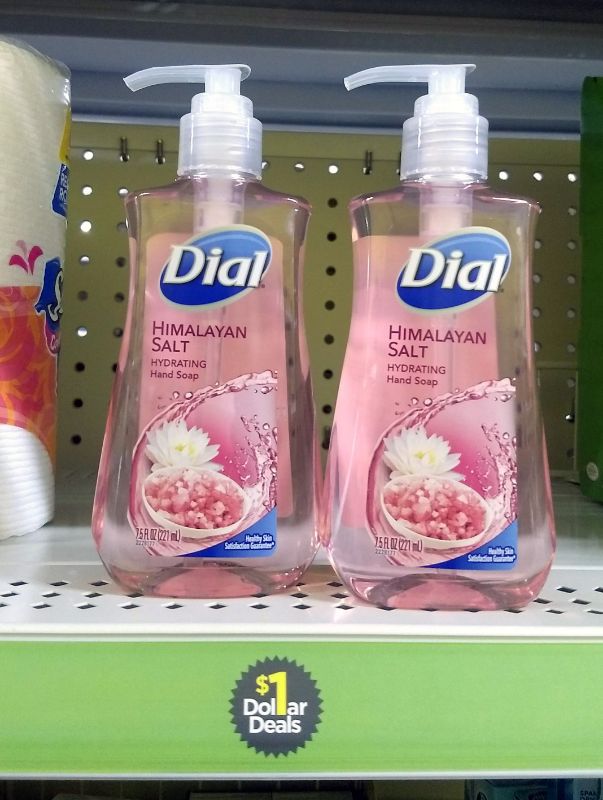 Turner was surely a genius ahead of his time when he started pricing all his goods at $1 back in the 1950s. Consumers still love that $1 price point. In today's changing and increasingly online economy, it's brick-and-mortar stores like Dollar General, Family Dollar, and Dollar Tree who offer staple goods at $1 or similar round-number bargain price points that continue to thrive. They can all trace their conceptual roots back to Cal Turner's first Dollar General store in Springfield, KY.
Be sure to check out your local Dollar General's Dollar Deals aisle, and let us know what neat deals you find!
https://cheapsimpleliving.com/post/dollar-general-dollar-deals
Do you like bargain hunting and finding great stuff for just $1? Check out the Dollar Deals section at your neighborhood Dollar General!
Cheap Simple Living